Building Sustainably in the Age of Climate Change Seminar
Description
The growing need to design and construct our buildings to be not only compelling and affordable but also energy efficient, sustainable and resilient in a future of more extreme weather (precipitation, flooding, wind and temperature stresses) poses a new challenge for construction professionals.
What are the key considerations that should be taken into account at the outset of a project to ensure a healthy, high-performance building? How to apply evolving building science principles to optimize a building's energy efficiency and resilience? What role can concrete products play in reducing GHGs and optimizing the resilience of our buildings?
These are just some of the questions that will be addressed in the complimentary half-day seminar Building Sustainably in the Age of Climate Change.
Organized by the Concrete Council of Canada, the seminar will feature a webcast presentation by building science expert John Straube, Ph.D., P.Eng., Principal at RDH Building Science Laboratories and professor at the School of Architecture, University of Waterloo.

LEARNING OBJECTIVES
Building sustainably in a changing climate

Selecting the right material for a project's building enclosure

Understanding the thermal performance implications of key early-stage design decisions related to basic enclosure design and window area

Applying building science principles to construct resilient, durable, healthy and energy-efficient buildings

Concrete's role in reducing GHGs and building climate-resilient communities
WHO SHOULD ATTEND
Architects

Engineers

Owners/Developers

Construction Professionals

Building Envelope Consultants
AGENDA
8:30 am - 9:00 am Registration and hot breakfast

9:00 am - 9:30 am Building for a climate-resilient, low carbon future; presented by the Concrete Council of Canada

9:30 am - 11:00 am Designing high performance buildings: material selection matters; webcast presentation by John Straube, Ph.D, P.Eng., Principal, RDH Building Science Laboratories

11:00 am - 11:30 am Q&A & closing remarks
REGISTRATION FEE
Complimentary

A limited number of seats are available for Memorial University engineering faculty and students
CONTINUING EDUCATION CREDIT
This seminar qualifies for Professional Development Hours (PDHs). A certificate of completion will be provided following the seminar.
FEATURED SPEAKER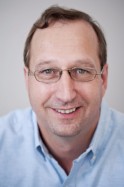 John Straube, Ph.D., P.Eng., is a Principal and Senior Building Science Specialist at RDH Building Science Laboratories, as well as a cross-appointed faculty member in the School of Architecture and the Department of Civil and Environmental Engineering at the University of Waterloo. He is also a prolific writer and a noted public speaker. As one blogger wrote after attending a keynote speech: "he clearly loves what he does." Dr. Straube's leadership as a building scientist and an educator has been recognized with multiple awards, including the Lifetime Achievement Award in Building Science Education from the National Consortium of Housing Research Centers (NCHRC) and the Professional Leadership Award from the Northeast Sustainable Energy Association (NESEA).