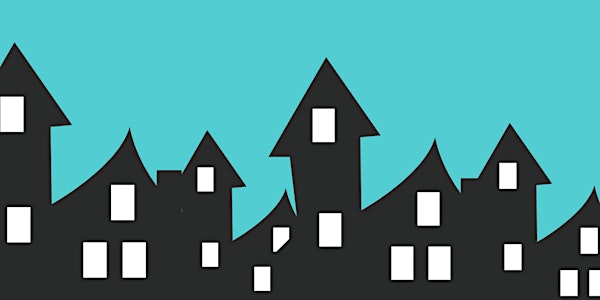 Building the City We Want: Housing Justice in a Gentrified Toronto
Toronto has never been wealthier, yet at the same time, it has never been more unaffordable than it is now.
About this event
Toronto has never been wealthier, yet at the same time, it has never been more unaffordable than it is now. This is most evident in the rising cost of housing.
In this event, we bring together researchers and activists from three leading housing justice organizations in Toronto to discuss the current state of homelessness, particularly amongst youth in Canada; how we might push the City of Toronto to advance the right to housing; and how experienced and newer activists can learn from one another to build an effective housing justice campaign.
As OPIRG York prepares to launch its own campaign on housing justice, we hope that participants will not only learn from the speakers, but also, apply the knowledge in organizing with us! We invite all York University students, staff and faculty as well as the wider North York community to join us and other organizations working to build the city we want!
Speakers
Ahmad Bonakdar
Ahmad Bonakdar holds a Ph.D. in Urban Planning and Public Policy and is currently the Managing Director of Research, Making the Shift (MtS) Youth Homelessness Demonstration Lab at the Canadian Observatory on Homelessness (COH), York University. Prior to this role, Ahmad was a Post-Doctoral Fellow at the COH working on Housing First for Youth demonstration project in Toronto and Ottawa. His research interests focus broadly on social equity, environmental justice, and community-based studies, in particular at the intersection of homelessness and housing. His recent research studies have been published in peer-reviewed journals including International Journal of Cultural Policy, Cities, Public Works Management & Policy, and Journal of Planning Literature.
More information on The Homeless Hub here: https://www.homelesshub.ca/.
Ambalika Roy
Ambalika Roy works as a Senior Community Engagement Advisor at the Canadian Centre for Housing Rights (CCHR) and she coordinates the Right to Housing Toronto Network, a coalition of housing rights organizations and housing activists monitoring the 10 year rights based housing plan in Toronto. Prior to joining CCHR Ambalika worked for over a decade in the national legal aid clinics providing legal support to various marginalized communities in India and facilitated public legal education on issues of access to justice and inclusion.
More information on Right to Housing here: https://right2housingto.ca/.
Samantha Ponting
Samantha works as a tenant organizer for the Oakwood Vaughan Community Organization and is also a hotline counsellor with the Federation of Metro Tenants' Association's (FMTA) Tenant Hotline. She has experience organizing with the Vancouver Tenants' Union and is currently working on building a tenant union for Oakwood Vaughan through the Oakwood Vaughan Tenant Network. 
More information on FMTA's Tenants' Hotline: https://www.torontotenants.org/hotline.
Moderator
Lauren Champagne
Lauren is a third-year student at York University, in the Mathematics for Education program. They have been involved for years in various social justice groups, especially around food and housing justice, and are now a volunteer with OPIRG York.
For more information, visit www.opirgyork.org.
***
Skip the Dishes gift card will be sent to the first 30 participants to log into the event!
***
ZOOM INFORMATION
Topic: Building the City We Want: Housing Justice in a Gentrified Toronto
Time: Nov 28, 2022 18:30
Join Zoom Meeting
https://ijvcanada.zoom.us/j/85913512842?pwd=aGVmeGhHNStZcWwrd3hYcnp5dk1tUT09
Meeting ID: 859 1351 2842
Passcode: 575418
One tap mobile
+13863475053,,85913512842#,,,,*575418# US
+15074734847,,85913512842#,,,,*575418# US
Dial by your location
+1 386 347 5053 US
+1 507 473 4847 US
+1 564 217 2000 US
+1 646 876 9923 US (New York)
+1 646 931 3860 US
+1 669 444 9171 US
+1 669 900 6833 US (San Jose)
+1 689 278 1000 US
+1 719 359 4580 US
+1 253 205 0468 US
+1 253 215 8782 US (Tacoma)
+1 301 715 8592 US (Washington DC)
+1 305 224 1968 US
+1 309 205 3325 US
+1 312 626 6799 US (Chicago)
+1 346 248 7799 US (Houston)
+1 360 209 5623 US
+1 647 558 0588 Canada
+1 778 907 2071 Canada
+1 780 666 0144 Canada
+1 204 272 7920 Canada
+1 438 809 7799 Canada
+1 587 328 1099 Canada
+1 647 374 4685 Canada
Meeting ID: 859 1351 2842
Passcode: 575418
Find your local number: https://ijvcanada.zoom.us/u/kcu1C83v0A