Description
Building the Creative City
With Darren Leu (Collaborator, Director of BIG on Bloor), Anahita Azrahimi (Executive Director, TOAF), Tammy Yiu (Creative + Community, Partial), and Lauren Pirie (Artist and Muralist)
Toronto is experiencing a creative renaissance here and abroad. How can we help build it into the creative metropolis we envision it to be? Drop in for a dynamic discussion between an artist, a startup co-founder, and the driver of TOAF itself. We'll explore the value of the art experience for individuals and the masses, how public art changes spaces, and its impact on the cultural vibrancy of Toronto. Join us in the Partial Lounge in Zone A at Toronto Outdoor Art Fair July 6th at 1pm!
About the Speakers
Darren Christopher Leu attended Sheridan College for Illustration, then Seneca for Graphic Design and Business, and finishing at OCAD for Drawing and Painting. After finishing school, a large network of emerging artists was established, and he witnessed the struggles of trying to make it as a creative, which motivated him to coordinate exhibitions rather than participate in them.
2010 began the first of many art nights, which evolved to a permanent location called Creatures Creating. Following that, Darren traveled working as a freelance arts producer, coordinating pop-up exhibitions, street festivals and workshops in Montreal, New York and San Francisco. Returning to Toronto, he opened several art studios, currently facilitating 35 creatives and is directing the BIG on Bloor Festival for the second year, proudly providing opportunities to over 100 artists at a local event which has attracted 100,000 visitors.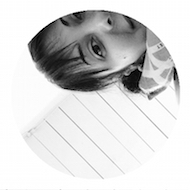 Anahita Azrahimi is a visual artist and seasoned arts manager, passionate about helping arts organizations and independent artists realize their goals and potential with high-impact and simple solutions. She has had the pleasure of working with great arts organizations such as Creative Trust, Theatre Direct and Dancemakers to name a few. She sits on the advisory board of the Arts Management program at Centennial College and Theatre Direct's International WeeFestival. She has served on the board of Modern Times Stage Company, the steering committee of Cultural Pluralism in the Arts Movement, and as a juror for Dora Mavor Moore Awards - Dance section, and the Ontario Arts Council.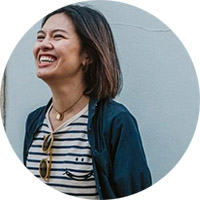 Tammy Yiu is the Creative + Community director and Co-Founder of Partial. In past lives, she was a designer in the ad world, Canadian fashion industry, and a gourmet bakery (!) before founding a graphic design studio in 2009, collaborating with brands such as Warner Music, Right To Play, and Fuck Cancer. She later established homegrown outerwear brand OSC Cross, and as Creative Director, fostered its growth in North America and Japan until turning her focus to an idea called Partial. Nowadays, she enjoys handwritten notes, Chardonnay, playing her keyboard, and working out of her co-working studio, 8Space.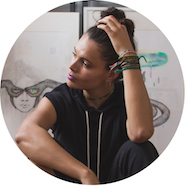 Lauren Pirie is a multidisciplinary artist, freelance illustrator, and muralist. She has been commissioned to paint murals in Oaxaca, Mexico, the Facebook Toronto headquarters, and is the curator for DEAR SUMMER Toronto live mural events. Her work has appeared in magazines, children's books, galleries, installations, and film. Outside the studio, Lauren works to harness creative forces and collaborate on community projects. Lauren is a co-founder of grassroots art and environmental organization, The About Face Collective, and has worked with organizations like Sketch, Centre for Social Innovation, Skate4Cancer, and DUDEBOX. In November, she spoke at TEDxYouth on the subject of art and its power as a tool for inward reflection and outward connection.