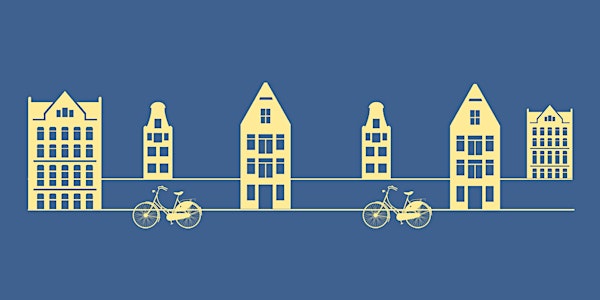 Building the Cycling City
When and where
Location
SFU Vancouver, Harbour Centre 515 W. Hastings St Room 7000 Vancouver, BC V6C 3N9 Canada
Description
SFU City Conversations
Building the Cycling City
With 22.5 million bicycles for a population of 18 million, the Netherlands is undoubtedly the world's top cycling nation. However, there remains an erroneous belief that – while the Dutch can provide encouragement – their methods are unrepeatable, and their results unattainable.
Miles of separated cycle tracks, dedicated bike streets, and off-street paths are something that only works for "them" and not "us." But even they started somewhere. Can the country that has spent decades building comfortable cycling infrastructure provide a blueprint for Metro Vancouver?
To explore the issue, we've invited Chris and Melissa Bruntlett, founders of Modacity and authors of Building the Cycling City: The Dutch Blueprint for Urban Vitality. Joining them will be Councillor Linda Buchanan from the City of North Vancouver and Kati Tamashiro, Section Head for Active Transportation with the City of Vancouver. As always, bring your questions, comments, and your lunch!
---
A Note on Registration

SFU City Conversations continues to be free, but registration via Eventbrite is now required. We have made this decision to get a better sense of the interest and expected attendance for each event. As this event is free, and free events routinely have a large number of no-shows, it is our policy to overbook. Spots will be limited and will be available to registered attendees on a first-come, first-served basis. So please arrive before 12:15pm if you would like a seat!
If you have any questions or concerns regarding Eventbrite registration, seating, or general accessibility, please connect with Nicole at psqevent@sfu.ca or 778-782-5959.

---
Partners