Description
LinkedIn is a powerful tool for any professional. Whether you are a job seeker, business owner or marketer, LinkedIn is for you. In this two hour workshop we will cover the following:
How to optimize your LinkedIn personal profile;
How to optimize your LinkedIn business page;
What content to post on LinkedIn;
How to set-up and manage advertising on LinkedIn.
This is a hands-on workshop where participants will have the opportunity to get real-time advice on their own LinkedIn pages. Please bring a computer with you to get the most out of this workshop.
Price
$39.00 + GST and applicable fees. Includes two hour workshop, slide deck, follow-up support.
The Location
The workshop will be held at District Ventures Accelerator in Calgary, located at 2540 Kensington Rd NW.
About the Presenter
Alex Carnio is the Founder and Lead Consultant behind Simplified Social, a digital communications agency that serves entrepreneurs and business owners across Western Canada. She brings over five years of social media expertise to the table and has worked with clients in a wide variety of industries ranging from health food products to non-profits.
Prior to Simplified Social, Alex worked her social media magic with organizations including Alberta Women Entrepreneurs and West Edmonton Mall.
Event Partner
Simplified Social is thankful for Alberta Women Entrepreneurs for supporting our business and this event. To learn more about the programs they provide, visit www.awebusiness.com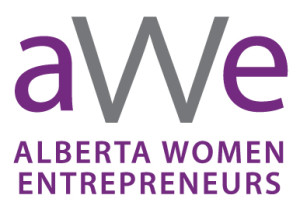 Please note: while every effort is made to ensure our events are fully accessible, please contact the organizer prior to purchasing your ticket to determine if we can accomodate your specific request.