Description
"The funnel is seriously broken and doesn't accurately represent how companies grow." — Brian Halligan, co-founder and CEO of HubSpot.
The traditional "funnel" is a broken metaphor for how today's company grows, as it suggests a loss of momentum at the bottom, and does not take into consideration the growth opportunity associated with a firm's loyal customers and potential of word-of-mouth marketing. Enter the Growth Flywheel: The Flywheel is a concept first introduced by Amazon's Jeff Bezos, and places the customer in its centre, storing and releasing energy with the momentum to keep spinning.
Please join us on Thursday, March 21, to learn about this new methodology and how to turn it into a growth tool for your business!
SCHEDULE:
8:30 - 9:00 a.m. Registration and networking
9:00 – 10:00 a.m. Presentation by Corey Dolik and Greg Karelitz, HubSpot for Startups
SESSION FACILITATORS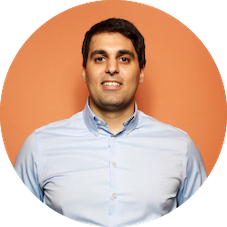 Corey Dolik:
Partnerships, HubSpot for Startups
Corey helps lead partnerships with incubators, accelerators, and VCs with HubSpot for Startups across the U.S. and Canada. Previously, he held various business development and operations roles from intern to co-founder with leading venture-backed technology startups. Today he loves supporting entrepreneurs as an investor and adjunct professor.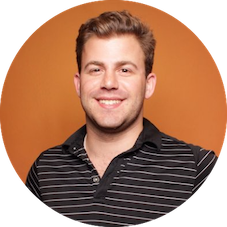 Greg Karelitz:
Global Manager, HubSpot for Startups
Greg serves as the Global Manager of HubSpot for Startups. In 2013, he started at HubSpot as a BDR. In 2015, he was promoted to an IGS. In May of 2016, he joined the HubSpot for Startups team as the first BDM. Greg has a Computer Science degree from Boston College and loves to coach wrestling and build websites in his free time.
HubSpot
HubSpot develops cloud-based, inbound marketing software that allows businesses to transform the way that they market online. Its service portfolio includes social media publishing and monitoring, blogging, SEO, website content management, email marketing, marketing automation, and reporting and analytics.
Co-hosted by:


About ventureLAB
ventureLAB exists to support innovative entrepreneurs building scalable tech businesses. With tailored programming focused on Capital, Talent, Technology, ventureLAB is advancing York Region's innovation economy on a local, national and global scale. Acting as Creative Directors for the IBM Innovation Space – Markham Convergence Centre inside the IBM Canada Headquarters, ventureLAB manages 50,000 square feet, housing over 50 tech companies and innovation partners.
About YSpace
YSpace is York University's newest community innovation hub located at the heart of Downtown Markham. We help build great companies by connecting them with high-end equipment, access to capital and a network of influencers and entrepreneurs. We are creating a vibrant physical hub that encourages creativity and bridges the gap between large enterprises and startups within the York Region ecosystem.
Getting to ventureLAB:
Parking is available in the guest parking area of the IBM Headquarters at 3600 Steeles Avenue East in Markham. From Pharmacy Road/Esna Park Road, enter into the IBM driveway and follow the signage directing you to the guest parking. All parking is free.If taking transit, enter via Esna Park Road on the north side of Steeles Avenue.
Enter through the Main Reception where a ventureLAB team member will greet you and help you find your way.For more information about ventureLAB please visit www.ventureLAB.ca. Questions? Send us an email at hello@ventureLAB.ca.
Photo/Video Disclaimer
All ventureLAB events are recorded for educational and marketing purposes. If you do not wish to be included in these recordings please let a ventureLAB team member know as soon as possible so that we can omit you from the recording.