Building Your Online Presence: Personal Branding and Employability through...
Event Information
Location
Portland Building
PO 0.28
Portland Street
Portsmouth
PO1 3AH
United Kingdom
Description
The session is intended to help students:
Understand what is a personal brand and why it is important to manage online presence to enhance employability;
Understand the benefits and pitfalls of social media, including Facebook, LinkedIn, Twitter and Blogging;
Useful tips on what to do and not to do on social media in order to build and manage one's personal brand and enhance employability.
You are a brand. I am a brand. We are all brands whether we aim to be or not. With the growing use and popularity of social media, it has become one of the keys to managing your personal brand online.
Used effectively for activities such as research and self-promotion, social media can dramatically enhance your employability. However, if used carelessly, social media can significantly damage your chances in the job market.
The session will cover the following:
• What is personal branding?
• What is social media and how you can use you it to enhance your personal brand and employability?
• The pitfalls of Facebook
• The what, how and why of:
LinkedIn
Twitter
Blogging
Valya Georgieva
Valya is an alumnus of the University of Portsmouth, having graduated from an LLB Law and European Studies degree in 2013. Valya qualified as a solicitor at Blake Morgan LLP's London office in March 2017 and currently specialised in commercial litigation. Prior to commencing her solicitor training, Valya spent two years working alongside Blake Morgan's marketing and business development team and was involved in a number of social media activities.
Valya continues to have a keen interest in social media and in particular its use by law firms and lawyers for personal and professional branding.
She delivers annual presentations to students at the Portsmouth University Business School as part of the University's Enterprise & Employability Impact Week on personal branding for students and young professionals through the use of social media.
Valya also contributed a chapter on social media for law students and future solicitors to the second edition of "From Student to Solicitor: The Complete Guide to Securing a Training Contract", a book by Charlotte Harrison, a senior lecturer at the University of Portsmouth.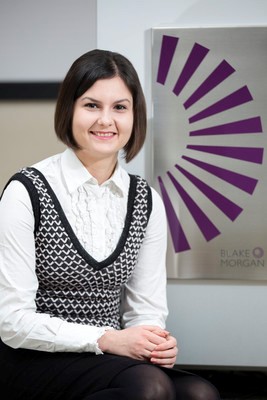 Date and Time
Location
Portland Building
PO 0.28
Portland Street
Portsmouth
PO1 3AH
United Kingdom