Building Your Own Health, Wellness or Medical Practice
Are you interested in using your degree to build your own medical practice?
About this event
This event is hosted in English only.
Are you interested in using your degree to build your own medical practice?
Whether you are a doctor, physiotherapist, nutritionist or therapist, building your own business and being your own boss may be the route you decide to take! Ever wondered how people get started?
Join our panel of entrepreneurial clinicians and health practitioners as they talk us through how they got started and are building value using their knowledge and skills, to support their patients!
Speakers:
Nathalie Chartier, Physiotherapist
From a young age Nathalie Chartier dreamed of going into medicine or biology; physiotherapy proved to be a perfect combination of the two. Since graduating from the University of Ottawa in 1996, she spent six years traveling around the world with Cirque du Soleil's international roster of athletes. Now, with her broad and impressive experience from working with Cirque du Soleil, she works closer to home with a range of clients in Ottawa.
Her passion and empathy stem from personal experience and professional commitment: she underwent treatment for her own sports-related injuries, dealt with medical misdiagnosis, taught therapeutic yoga, and has survived a bout with cancer.
Clients come to Nathalie to help with a variety of conditions, from acute or chronic pain to general tiredness. During one-on-one sessions, she takes the time to listen to your history, investigate the roots of your problem(s), and work with you to determine whether a solution can be found in exercise, strategic lifestyle changes, and/or a combination of treatments.
The techniques used include manual therapy, muscular and myofascial release, postural education, craniosacral therapy, acupuncture, strengthening and flexibility exercises, Yoga, Pilates, breathing and relaxation techniques as well as joint mobilization.
Nathalie's philosophy as a therapist is comprised of three parts:
Empowerment through Understanding: Education about your body's inner workings provides the tools and awareness that you require in order to decrease pain in the long-term.
Prevention is Better than a Cure: Together you will find ways to integrate different movements and wellness strategies into your daily life, with the goal of preventing future pain and illness.
Balance in all Systems is Essential: Nathalie works on a system of moderation and small incremental improvements that take place over a period of time to ensure habits are integrated and the body, with its many systems, maintains its balance.
Nathalie is sought after for public engagements, delivering talks for government departments and at conferences. She also holds workshops on various health and injury conditions for smaller group of people.
Dr. Marc Kayem, Cosmetic Surgeon & ENT Doctor
Dr. Marc Kayem received his Doctorate of Medicine from the University of Ottawa, went on to study Otolaryngology and Facial Plastic Surgery at the University of Montreal, and is a Fellow of the Royal College of Surgeons of Canada.
As a physician trained and working as both a facial cosmetic surgeon and an Ear, Nose and Throat (ENT) doctor, Dr. Kayem has more knowledge of, and experience with, the anatomy and physiology of the face than many other plastic surgeons.
Dr. Kayem has been in practice for nearly 30 years, focusing on facial plastic surgery and liposuction. He has performed thousands of successful procedures for satisfied clients and is a Team Physician to National Hockey League (NHL) Los Angeles Kings.
Dr. Andre Berger, Cosmetic Surgeon
Cosmetic Surgeon, Andre Berger, MD is the founder of Rejuvalife Vitality Institute, a premier cosmetic and anti-aging practice in Beverly Hills. Specializing in cosmetic surgery and anti-aging medicine, he is recognized for his masterful abilities to combine western medical technologies with Eastern holistic philosophies to achieve beautiful, natural results, inside and out. Named "Top Doc" by Vanity Fair he is a sought after expert and has been featured on many news stories, magazine articles, and wrote the acclaimed book "The Beverly Hills Anti Aging Prescription"!
Dr. Berger has been board certified by the American Board of Emergency Medicine for 20 years, and is a diplomat of the American Board of Anti-Aging and Regenerative Medicine, and the American Board of Holistic Medicine. He received his Medical Degree from the University of Ottawa and completed his training in both Internal Medicine and Clinical Pharmacology at McGill University.
Dr. Berger has more than 25 years of experience in the medical field, with specific experience in clinical and medical management, pharmacology, nutraceuticals, emergency medicine, cosmetic surgery, cosmetic medicine, anti-aging medicine, holistic medicine, and regenerative medicine.
Dr. Berger is from Montreal, Canada, and moved to Los Angeles in 1978. He resides in Beverly Hills with his wife Tracy. He has three children and his dogs Bingo and Lukey. Dr. Berger enjoys exercise, biking, tennis, traveling, reading, and spending time with family.
** Cet activité sera présentée en français le 18 novembre. Vous pouvez vous inscrire à l'édition en français ici. **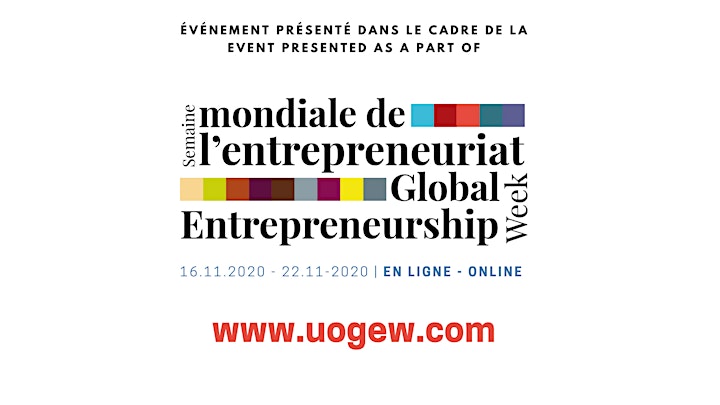 Organizer of Building Your Own Health, Wellness or Medical Practice