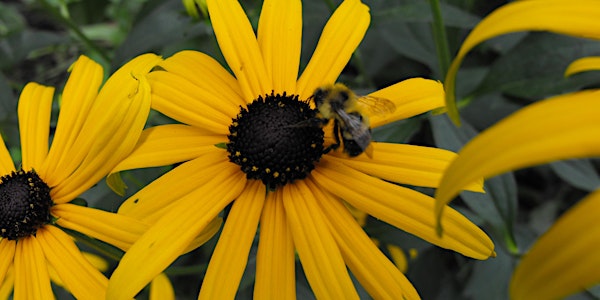 Bumble Bee Watch at Tommy Thompson Park
Join us for a fun day of learning and stewardship at Toronto's Urban Wilderness on the Lake Ontario Waterfront!
When and where
Location
Tommy Thompson Park 1 Leslie Street Toronto, ON M4M 3M2 Canada
About this event
Event Details
Date and Time: Saturday, August 13 at 9:00am to 12:30pm
Location: Tommy Thompson Park, 1 Leslie St. Meet your event leader at the main entrance pavilion, directly adjacent to the parking lot.
Activities Planned: We will start with a short talk about bumblebees and their importance to native biodiversity along with a demonstration of bumblebee monitoring and identification. We will hike to an area with an abundance of flowering plants to learn how to properly capture and assess bees. Then, we will contribute to bumblebee conservation efforts by planting native wildflowers.
Cancellation Policy: The event will run rain or shine, but will be cancelled if there is a greater than 70% chance of thunderstorm or other hazardous weather. Registrants will be emailed by 7:00am on the morning of the event if there is a cancellation.
Be Prepared
Tommy Thompson Park is a 5km peninsula on Lake Ontario. Please dress appropriately for the weather. When preparing, it's best to check the Toronto Island's Forecast. Pay close attention to the wind speed predictions, as it can get very windy near the lake. Don't forget a hat and sunscreen!
As we explore the urban wilderness of TTP, we'll be walking into the park's interior. The walk distance, with activities interspersed, will likely be ~4 km there and back on mostly flat terrain. Ensure you wear comfortable, close-toed shoes for the hike.
As there is no running water in the park's interior, washrooms are in the form of portable toilets. There are, however, restrooms at the park entrance with running water.
Bring a refillable water bottle and a snack. A water bottle refill station is located at the entrance of the park.
Equipment will be provided along with a planting 'how to' session. Participants are encouraged to bring their own gardening gloves, to ensure proper fit, but we will have extra pairs available on site if needed.
More About the Event
Bumble Bee Watch is a collaborative effort to track and conserve North America's bumble bees. This community science project allows for individuals to:
Upload photos of bumble bees to start a virtual bumble bee collection;
Identify the bumble bees in your photos and have your identifications verified by experts;
Help researchers determine the status and conservation needs of bumble bees;
Help locate rare or endangered populations of bumble bees;
Learn about bumble bees, their ecology, and ongoing conservation efforts; and
Connect with other community scientists.
Because these animals are widely distributed the best way to keep track of them is with a group of volunteers across the country equipped with cameras. With any luck, you might help us to find remnant populations of rare species before they go extinct! Learn more at: https://www.bumblebeewatch.org/
About Tommy Thompson Park
Located on the Toronto waterfront near Leslie Street and Lakeshore Blvd East, Tommy Thompson Park is a unique urban wilderness minutes from downtown. The park is located on a manufactured peninsula known at the Leslie Street Spit, which extends 5km into Lake Ontario and represents some of the largest existing habitat on the Toronto waterfront, encompassing wildflower meadows, cottonwood forests, coastal marshes, cobble beaches and sand dunes.
Participants will get exclusive access to the park with an educational hike experience, led by a qualified environmental educator. There will be plenty of photo opportunities that feature breathtaking views of the Toronto city skyline and Lake Ontario. Participants will also get their hands dirty and help plant native pollinator plants to support the wildlife populations that call Tommy Thompson Park home.
Learn more at: https://www.tommythompsonpark.ca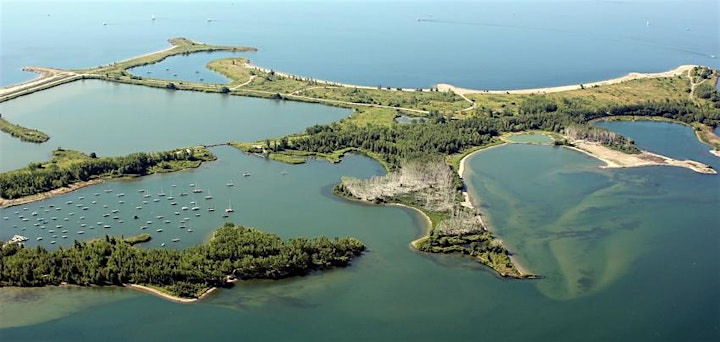 For more TRCA community learning events, visit our website: https://trca.ca/get-involved/events/
TRCA is committed to creating an accessible experience for all participants. If you require an accommodation, please email tisha.tan@trca.ca at least 7 days prior to the event.
By registering for this event, you consent to being added to our email list for a period of 24 months. You can unsubscribe at any time by using the link at the bottom of each email or by contacting us at info@trca.on.ca, 416.661.6600, or mailing 101 Exchange Avenue, Vaughan, ON, L4K 5R6. Personal information is collected and managed in accordance with our privacy protocol.