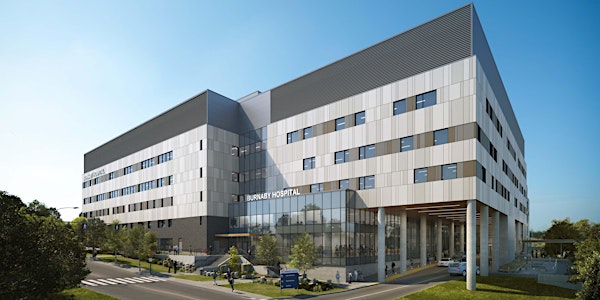 Burnaby Hospital Redevelopment Project - Phase 1 Business to Business Event
Infrastructure BC's Business to Business event provides an opportunity for proponents to meet with local contractors and businesses
About this event
Infrastructure BC is inviting local contractors, suppliers and businesses who might be interested in working with, or providing products and services to, the successful proponent team regarding the Burnaby Hospital Redevelopment Project – Phase 1.
This event also allows the contractors, design-builder, and construction manager to enhance their knowledge, understanding, awareness of local services available, and to build relationships with local contractors, suppliers, and businesses.
Burnaby Hospital is a community hospital which provides acute and emergency care, as well as critical care, general and internal medicine, surgery, neonatal intensive care, palliative care, adult mental health and substance use, ambulatory care, and other outpatient services.
The project will transform the hospital into a modernized medical and surgical health care campus. The scope of the project for phase one includes:
• The design and construction of a new six (6) level patient tower
• The design and construction of a new seven (7) level expansion to the existing Support Facilities Building including a new energy centre
• Renovations to areas of the existing Support Facilities Building and the Nursing Tower
• Demolition of the Cascade and West Wing buildings
The Business to Business Event will be held via Zoom with login number and details provided closer to the event date. Registered participants will be provided with a private pre-scheduled 5 minute time slot with the proponent team. This time slot will allow contractors and businesses to outline services that may be of interest for consideration by the proponent.
To learn more about this project visit:
https://www.infrastructurebc.com/projects/projects-under-construction/burnaby-hospital-project/
www.fraserhealth.ca/bhredevelopment
Have questions about the Business to Business Networking Event? Please email kathy.cloutier@infrastructurebc.com