Description
January is the perfect time to embrace new habits and ditch the ones that make us unhappy or unhealthy. This ceremony helps you identify the changes you want to make in your life, and connect to a new vision for yourself.
What we do:
Introduction and get settled in
Part 1
Carefully consider exactly what we want to be rid of, write it down then –

We engage in a meditation to visualize our lives without it.

We gleefully destroy that sheet, watching it disappear in a poof of flame.
Tea break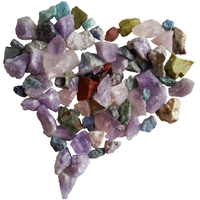 Part 2
Consider what it is that we most want to bring into our lives then –

Narrow down the choices to one focus. This is the single most important thing, the one that will make the biggest positive impact in our lives.

Everyone chooses a small rock or crystal to hold during this part of the ceremony.

We fully engage in a visualization of how our lives will be when we make this change. Strong visualization helps us to fully embrace, believe in and begin our transformation.
You will leave with a renewed faith in your ability to make the changes you want and a momento to remind yourself of your ability to make your desires come true.
This takes place at Decide Your Life in New Westminster. The price of 25.00 includes the ceremony, free parking, tea and your own personal momento of the event.
This popular event is likely to sell out quickly as we have limited seating.
For more information about Connie and Totally Meditation check out http://totallymeditation.com