An online networking event to connect and promote your business.
About this Event
Join us for our newly revised and online Business After 5 series, presented by Meridian! Hosted this month by Socks for Change.
Grab your favourite drink, some snacks, and meet us for a virtual BA5 via Zoom. Update us on your business, chat with other GNCC members in our virtual breakout rooms, and more.
Admission is FREE. Please register via Eventbrite!
Please ensure you have a microphone (and webcam if possible) so that you can participate!
Join us for general and guided conversation plus messages and updates from our host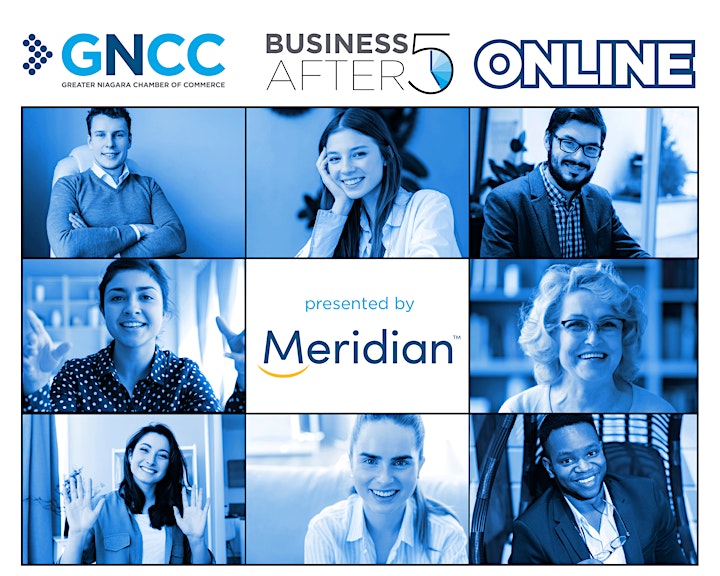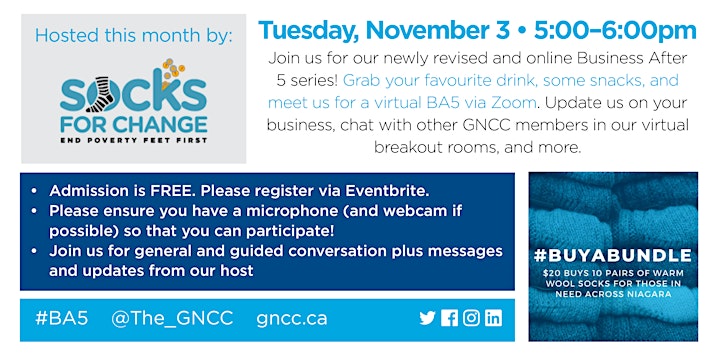 $20 Buys 10 pairs of warm wool socks for those in need across Niagara. #BuyABundle