Complete Business Analyst Course with Hands-on Practice and Job Placement program.
About this event
Live Online Business Analyst Instructor-Led Training
Comprehensive Course prepares you to become a Business Analyst.
Business analyst (BA) training focuses on developing insights and understanding business performance based on data, observations, and statistical methods.
Through this course, you'll master the latest BA skills, analytics tools, and software life-cycles and analysis, and business techniques of becoming a skillful Business analyst who works with organizations to lead the improvement of their processes and systems.
This BA certification is live instructor-led training. Each topic in this course is made up of four main components: concept explanation, demonstration, hands-on exercises, and Q&A session.
Once the course is completed trainees are selected for a real-time paid traineeship program to build project experience. Upon successful completion of the traineeship, trainees will be awarded IT consultant designation to work as independent IT Contractor by themselves or for the clients we recruit for through our partner networks.
Who is the training for?
New grads who are looking to get a jump start to their careers in BA & IT careers,
IT professionals and engineers who want to get into business analysis, project management, and consulting fields.
Experienced professionals and Project Managers who are looking to update their knowledge of the latest business analysis techniques.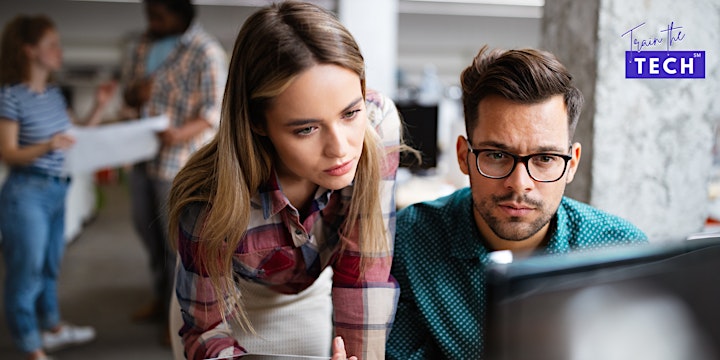 Introduction and scope of business analysis
Data requirements and functional requirements
The Business Analysis Maturity Model
Strategic analysis techniques
Strategy Implementation & Performance Measures
The Business Analysis Process Model
The lifecycle for business analysis
Creative problem-solving approach
Deliverables and techniques for each stage Investigation techniques
Scenarios and Prototyping - Quantitative Investigation Techniques
Stakeholder analysis and management
Business Events and Business Rules
Value Chain and Value Propositions
Business Process Modeling Techniques
Managing Requirements Modeling Requirements
Modeling data Delivering the Requirements
Delivery lifecycles
Frequently asked questions
PA Overview
Instructor Experiences
Training Overview,
FAQs on Salesforce Jobs,
Training Schedule, and
Job Placement Program
For more details, please contact us at info@trainthetech.com or call us at +1 (343) 803-3187.
Organizer of Business Analyst Certification, Business Analyst Training Course