Business as Mission Social Impact Conference 2019
Description
SATURDAY, APRIL 13, 2019, SHERATON WALL CENTRE, PAVILLION BALLROOM
Business as Mission conference on modelling transformative businesses to create change and impact for communities most in need both locally and globally. This conference will bring together entrepreneurs, business executives, professionals; students and passionate individuals from all over the world, connected by a common cause to create, invest and build businesses for social impact.

Special Thanks to BAM Sponsors:
Gold Sponsor
Ms. Marion Mann and Mr. Scott Shaw
Silver Sponsors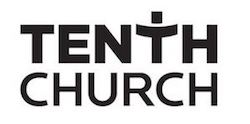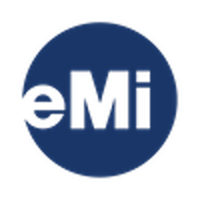 Bronze Sponsor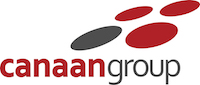 ---
Keynote Speakers:
Elisabeth Cochrane, CEO, Ace Development Fund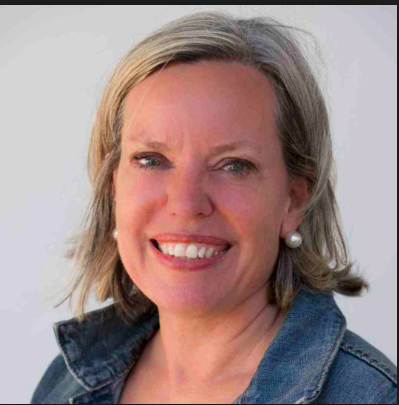 Growing up in affluent Manhattan Beach, California, Elisabeth was shocked when she went to Indonesia and later to Nepal and India and realized that many parts of the world lived in poverty. Elisabeth started working and living in Nepal and India for over 28 years and along with her co-workers, developed many different projects in Nepal and India including: pre-schools, children homes, literacy programs, community development programs, clinics, vocational and character training, widow's homes, amongst others. Elisabeth realized that helping people help themselves was an essential part of seeing communities developed and started focusing on helping people in Nepal, India, Asia and Africa to develop businesses that would impact their communities for good. It was out of this passion that she became CEO of ACE Development Fund helping business people get involved to use their skills and talents to help parts of the world that need business to bring true development. Hear her journey of helping people through training, connecting, and creating opportunities through business.
Keith Ippel, CEO & Co-founder, Spring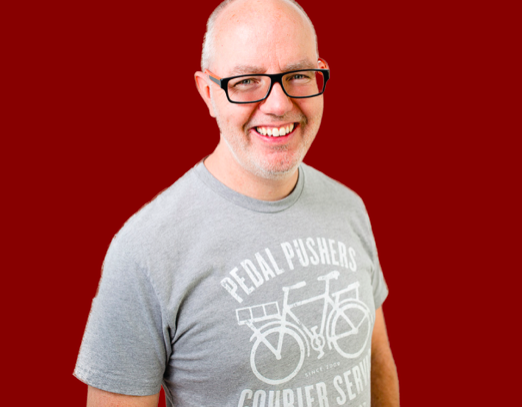 With over 15 years of experience working with tech startups and six years working for impact-related organizations, Keith was in an ideal position to notice the gap between impact entrepreneurs and tech entrepreneurs. As a Canadian Entrepreneur, Keith has been an advisor to companies including Hootsuite, Brightkit (acquired by Hootsuite), Control App, Nada Grocery, This Fish, and EcoEast. He has raised over $30M in Angel and Venture Capital funding. He saw tech entrepreneurs struggling to find their voice and a home inside the impact sphere, and he saw impact entrepreneurs who weren't as skilled at raising capital as techies. He is passionate about purpose, converging impact with for profit businesses. Keith co-founded Spring, a startup school for entrepreneurs who want to change the world that exists at the intersection between social impact and tech. Spring is based in Vancouver but is expanding globally.
---
EAGLES NEST
This years event we have a group of Entrepreneurs presenting similar to the TV shows "Dragon's Den" and "Shark's Tank"style. It will be interactive with both "Eagles", who are successful business people and the audience participating on selecting one project as winner for the "Eagles Nest" event but with other business maybe selected by the audience members to support. Entrepreneurs will be represented from all over the world. Be part of the making change in the Entrepreneurs business and making an impact on their communities.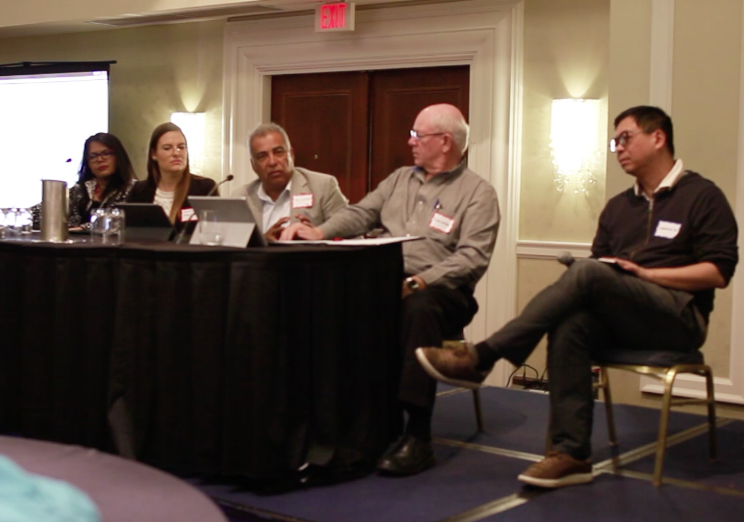 Eagles
Dr. Sandra Tai, Certified Specialist in Orthodontics, Clinical Assistant Professor in Orthodontics University of British Columbia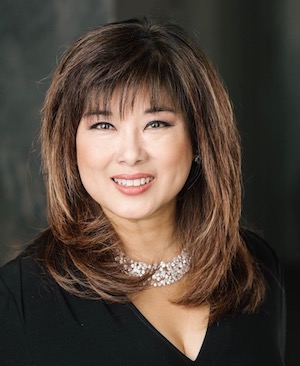 Dr Sandra Tai received her graduate training in Orthodontics at the University of Minnesota, USA. She is currently a practicing Specialist in Orthodontics in Vancouver, Canada and Clinical Assistant Professor in Orthodontics at the University of British Columbia. Dr Sandra Tai has been an Invisalign certified orthodontist since 2000 and is currently an Invisalign Diamond Plus Provider who has treated over 2,000 cases with Invisalign clear aligners. Dr Tai is a member of the Editorial Board of the Journal of Aligner Orthodontics and the author of the textbook "Clear Aligner Technique". (Quintessence Publishing 2018). Dr Sandra Tai is a founding member of Coastal Church, Vancouver, Canada. She served as international board chairman of a missions organization based in Asia from 2006 to 2011. She is a Fellow of the College of Dental Surgeons of British Columbia and a Fellow of the Royal College of Dentists.
Dev Randawa, President of RD Capital & Ironside Resources, CEO of Fission Uranium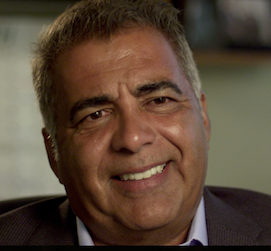 Dev Randhawa is the founding Chairman and CEO of Fission Uranium. He received a Bachelors Degree in Business Administration with honours from Trinity Western College of Langley, and received his Master in Business Administration from the University of British Columbia. Dev initially worked in the field of investment banking and left to start his own junior mining corporation in 1996. He founded Strathmore Minerals Corp. in 1996 and remained CEO until September 2008. In 2007, Dev Randhawa spun Fission Energy Corp. out of Strathmore to focus on uranium exploration in Saskatchewan. Under his leadership, Fission Energy was named a TSX Venture 50(r) Company and he remained as CEO and Chairman until the company sold its Waterbury Lake asset and a large selection of its assets to Denison Mines in 2013. Dev has won several industry awards in the resource sector, including: Northern Miner Magazine 'Mining Person of the Year 2013', EY Entrepreneur of the Year 2014 (finalist) and, as part of the Fission team, Mining Journal Excellence Award 2015 for Exploration.
Grayson Bains, Founder, JusTea and Grayson Designs Inc.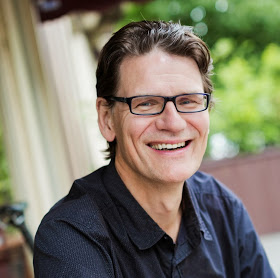 Grayson assist clients to find their passions, a product or a service to market. With over 40+ years of experience, he helps entrepreneurs understand why their job encompasses more than a daily to-do list, by getting to the big picture. Whether he was growing www.bikes.com to +$15M company or starting a tea company in Kenya with www.justea.com he understand start-ups and business growth from being in the trenches. Back in 2012, Grayson and his family spent a week with Davison and Grace, small-scale tea farmer in Kenya. They did not earn a decent income from plucking green leaf and dropping it off for buyers of the factory and only earn about $2 per day for their work in tea which worked out to a lack of basic family needs – food, water, sanitation and education. Years later, and after many trials and patience between Canadians and Kenyans, he established Kenya's first-ever, small-scale farmer-owned, Artisanal Tea Factory providing fair and sustainable wages for tea farming families.

---
PANEL DISCUSSION
We hear from a panel of distinguished guests from different perspectives on what is Business as Mission and Social Impact? What does it mean? How is it applicable in our own lives and how can we help?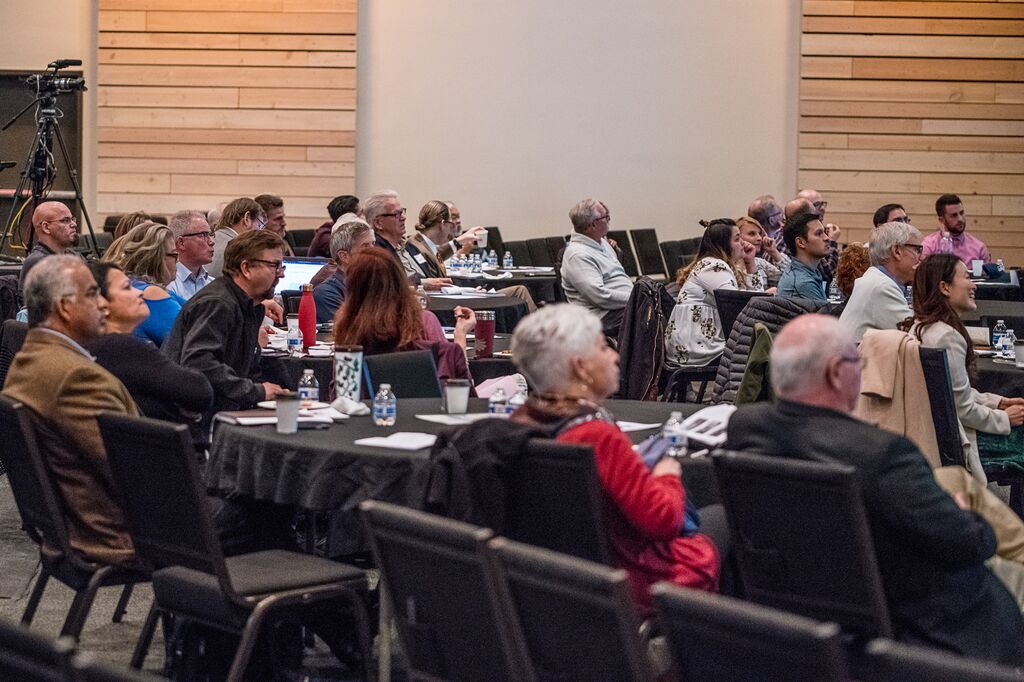 Panel Speakers:
Dr. James Tansey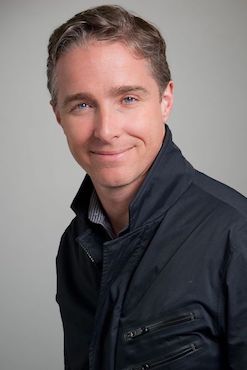 Dr. James Tansey is an associate professor at the University of British Columbia's Sauder School of Business and is the Executive Director of UBC Sauder Centre for Social Innovation & Impact investing, a research centre at the Sauder School of Business dedicated to social innovation and sustainability. James is the founder of NatureBank Asset Management and its subsidiary companies. He has over 20 years' experience in environmental consulting and climate change. He is responsible for the overall strategy and direction of the company. James has worked as an advisor and contributor to the World Economic Forum, the UK National Audit Office, Oxford Analytica, Cisco, ISIS Innovation (Oxford), Environment Canada and the Canadian Environmental Assessment Agency. Research by James covers a number of areas, including the social impacts and acceptability of new technologies, industrial ecology and scenario methods. More recently, his research has focused on emerging international markets for carbon, clean technology policy and ecosystem services.
Peter Quek, Director of Development, LeaderImpact Canada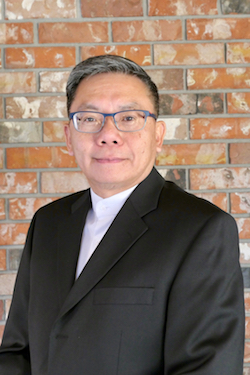 Peter Quek is the Director of Development for LeaderImpact Canada (Power to Change Canada), based in Metro Vancouver. While growing up in Singapore, Peter inherited a rich legacy from his parents and grandparents. He was blessed with a positive desire to help people discover their purpose and passion in life and for the common good. After completing a program in mechanical engineering, Peter proceeded to study theology, at both Trinity College, Bristol UK and Regent College, UBC in Vancouver. Later, he earned a postgraduate degree in sociology at the National University of Singapore. With significant experience in education, servant leadership, training and consulting in cross-cultural settings, Peter understands the challenges and complexities of thriving in a volatile, uncertain, complicated and ambiguous world. In recent years, Peter has dedicated his gifts in teaching, imaginative reflection and eclectic thinking to mentor marketplace leaders and professionals in developing vision, understanding, clarity and allegiance in business, work and community.
Raseel Sehmi - Director of International Partnership and Business Development, ATB Financial, Innovation Lab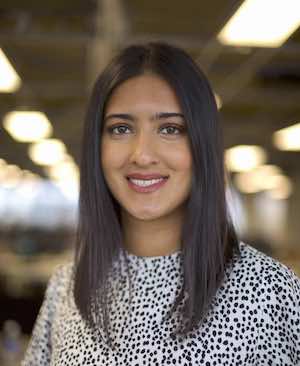 Raseel has lived in seven countries, and as a result of her exposure she champions local-global connections and solidarity. Her passions lie in the intersecting worlds of technology, business, international development and higher human consciousness and the innovation and social impact created in the intersection. Currently, she leads global BD and partnerships for ATB's Innovation Lab. Previously, she led business development for BC's leading technology services company, Finger Food; and also built a global channel partner program for SaaS success story, Hootsuite. With BC Tech Association, she played a key role in shaping major policy outcomes across federal, provincial and municipal governments to advance the BC tech sector's position as a top global destination to work. Raseel has also worked with United Nations agencies, non-profits like the Aga Khan Foundation; and led the Vancouver chapter of a social impact fund, Acumen. She is an alumnus of the prestigious Governor General's Canadian Leadership Conference, an investor, a mentor to new immigrants and a member of various Boards and community groups. She holds a BA in Political Science and Sociology from UBC, and an MSc in International Development and Relations from SOAS University of London.
---
CONFERENCE SCHEDULE
8:00-8:30am Registration
8:30-9:00am Breakfast/Networking

9:00-10am Introductions, Keynote speaker - Keith Ippel, Co-founder and CEO of Spring

10:00-10:30 am Break

10:30-11:00 am Eagles Introductions (Dr. Sandra Tai, Dev Randhawa, Grayson Bains)

11am-12pm Eagles Nest Presentations - Enterpreneurs:1) Cube Co-working (Egypt), 2) Garden Home Fish Farm (Myanmar), and 3) Sudra Clothing (India)
12pm-1pm Lunch

1pm-1:30pm Keynote speaker - Elizabeth Cockrane, CEO of ACE

1:30-2:30pm Social Impact Investment Panel (Dr James Tansey (UBC), Peter Quek (LeaderImpact/Power to Change), Raseel Sehmi (ATB Financial, Innovation)

2:30-2:45 Break

2:45-3:20pm Networking and group discussion time

3:20-3:50pm Eagle's Nest finale

3:50- 4:00pm Closing remarks and thank you to sponsors, partners and volunteers
---
Fundraising Gala featuring EMI Canada, Sheraton Wall Centre, 6pm-10pm
For tickets: https://www.eventbrite.ca/e/emi-gala-fundraiser-tickets-58560026616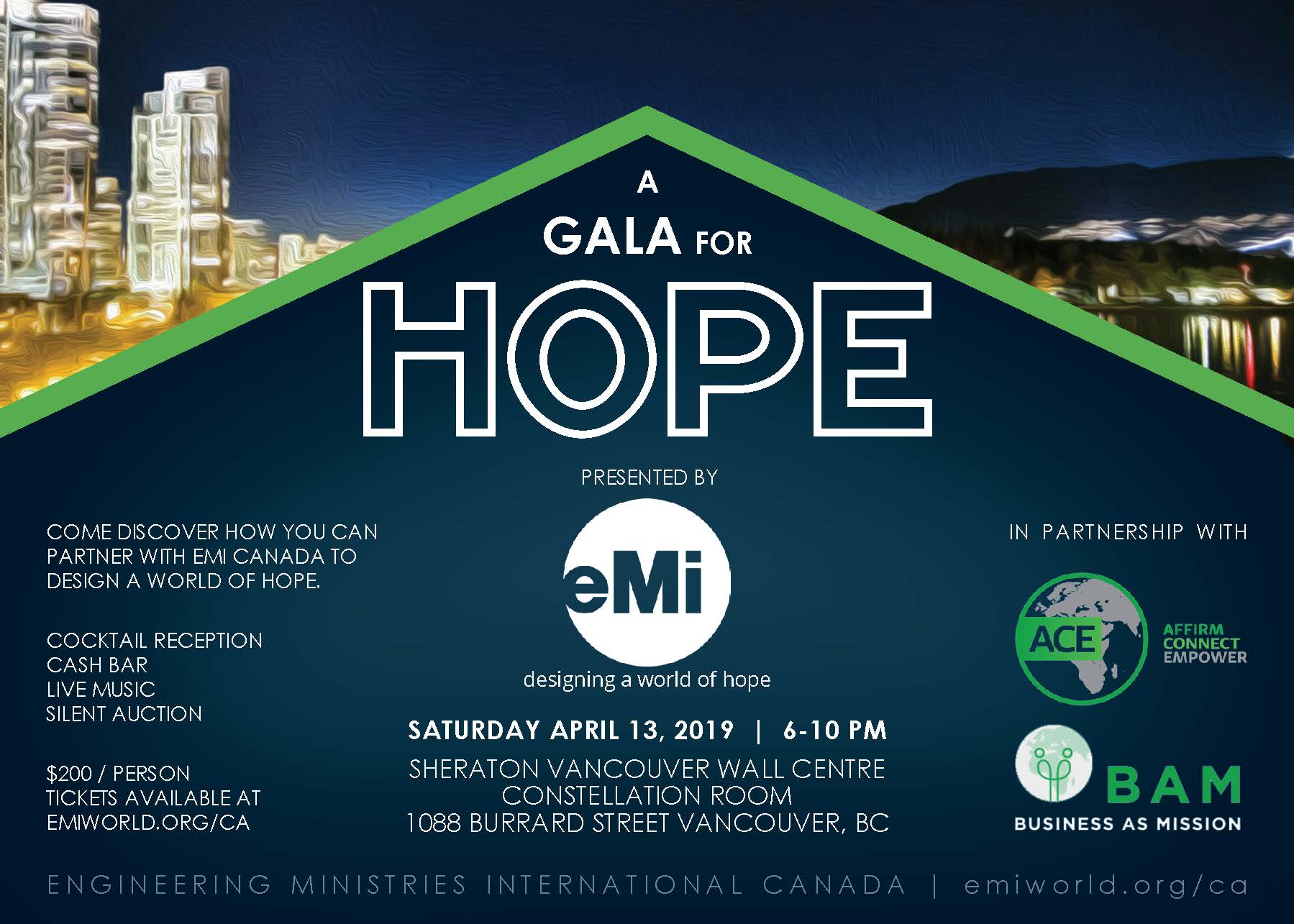 ---
FAQs
Transportation
Vancouver International Airport - approximately 35 minutes by taxi to Sheraton Wall Centre.
By Taxi - South tower, Sheraton Wall Centre, location main Ballroom.
Skytrain station - Burrard Station, 10 min walk
Canadaline - Yaletown Roundhouse 15 min walk or City Centre Station
By Car - $5/hour or $30/day, valet $33/day
https://www.marriott.com/hotels/maps/travel/yvrws-sheraton-vancouver-wall-centre/
Accomodations
The reservations link for the special group rate for hotel rooms for the conference & gala are for a limited time until March 20, 2019.
Valid from:
Start Date: Wednesday, April 10, 2019
End Date: Wednesday, April 17, 2019
Special group rate: Sheraton Vancouver Wall Centre for $211 CAD - 256 CAD per night
https://www.marriott.com/event-reservations/reservation-link.mi?id=1551286880943&key=GRP&app=resvlink
How can I contact the organizer with any questions?
We can be contacted at businessasmissionvancouver@gmail.com. For those who wish to attend the conference and require financial assistance please contact us to see how we can assist. For registered not-for-profits, charities or churches, please email us for a promocode for a special rate.
Sponsorship
Companies and organization wishing to sponsor the conference please contact businessasmission@gmail.com for more information.
Platinum Sponsor - $10,000 or above
Gold Sponsorship - $5000 or above
Silver Sponsorship - $2000 or above
Bronze Sponsorship - $1000 or above
What is the format of the event?
Go to the ACE Development Fund Website to see a glimpse of last year's event. https://acedevelopmentfund.org/bam-vancouver/
What's the refund policy?
Please note there is no refund. This is a not-for-profit event and all proceeds go towards the following charitable organizations: ACE Development Fund & Engineering Ministries International.

Do I have to bring my printed ticket to the event?
Yes, please bring a copy of your ticket to the event to check in at the event reception area or your electronic ticket to be scanned at the reception.