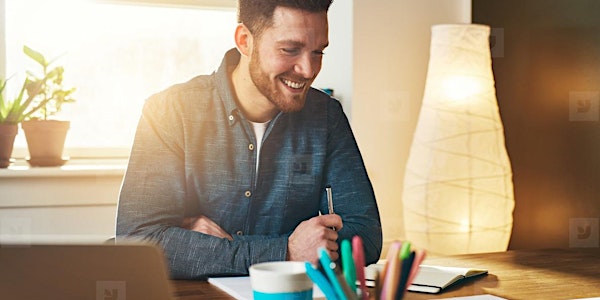 Business Basics for Startups Seminar Series (Online Workshop Series)
Ready to launch a new venture or grappling with a new business idea?
About this event
Ready to launch a new venture or grappling with a new business idea?
This three-week seminar is suitable for both novice entrepreneurs as well as the more experienced owner who is launching a new venture or is new to business in Quebec. We will provide you with pragmatic insights, tools and theories to help get your business started on the right foot. Webex services are also available to our clients in Montreal and the surrounding Quebec regions. This series sells out quickly. Register now!
Tuesday, November 10: 6:30 PM – 8:30 PM - Ideation and Validation
How can I make this idea work?
Have a great business idea but aren't sure if it will catch on? Incorporating lean start-up philosophies, this seminar will provide you with tools to check the validity and viability of your project and to identify workable business models. Learn how to clarify your vision, test your ideas and focus your efforts to maximize your probability of success.
Speaker: Ron Abraira, John Molson School of Business
Tuesday, November 17: 6:30 PM – 8:30 PM - Business Structure and Legal Implications
How can I avoid legal pitfalls and protect my business? How do I register my business, what are the options, and how do I decide? What are the legal issues related to leases and intellectual property? What are the roles of professional advisors such as lawyers?
This seminar will provide valuable insights into how to navigate the implications of your business structure to avoid headaches later.
Speaker: Larry Markowitz, Senior Advisor, Financial Communications and Investor Relations
Tuesday, November 24: 6:30 PM – 8:30 PM - Building Awareness and Sales
How can I make sales and grow my business?
Whether you're selling a product or a service, let us help by offering valuable tips on how to build your sales machine. This seminar will cover the entire sales process from how to identify your best potential customers, model your sales process, gather and process leads, communicate your value proposition, build relationships, and close the deal.
Speaker: Chris Ramoutar, Sales Director at Momentum Ventures
Pre-registration is required. Available as an online, live streaming webinar. Limited spaces available.
Cancellations for any paid workshop series must be received two business days before the start of the FIRST workshop of the series.
Once you have registered, you will receive an email with instructions on how to log on a few hours prior to the start time of the workshop.