Description
You have a business, or a business idea. You have a sense that if you joined forces with others, you'd be able to extend your reach and impact. But where to start?
Join Certified Professional Facilitator and 20-year solopreneur Dr. Rebecca Sutherns for this engaging and highly practical session that will boost your skills in collaboration. Learn why to partner with others, lots of ways to do so, and most importantly, how to become the kind of business that others want to partner with.
You don't have to go it alone!
What Will I Learn?
• Drivers of collaboration
• How to be a good partner
• Models of collaboration
• Methods of collaboration
Who Should Attend?
• Solopreneurs and small business owners who would like to leverage their expertise and expand their reach and impact.
Presenter: Rebecca Sutherns, PhD, CPF Sage Solutions www.sage-solutions.org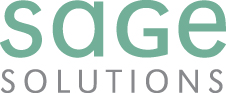 Dr. Rebecca Sutherns is the Founder and CEO of Sage Solutions, a facilitation consulting firm in Guelph. She is a Certified Professional Facilitator who holds a PhD in Sustainable Rural Communities. Rebecca has conducted strategic planning, stakeholder consultations, community-based research, coaching and evaluation exercises for a range of clients around the world, in multiple sectors. She teaches Community Engagement and Facilitation at two universities. She is also a gifted communicator, whose practical and engaging style, combined with strategic insight, is appreciated by her clients and students. Most of Rebecca's experience has been in the community benefit sector, working with health, education and social service organizations. More recently, she is bringing her strategic planning and facilitation expertise to solopreneurs – a context she knows well, having thrived as a successful solopreneur for more than 20 years.
Sponsored By: Staples / Sage Solutions / a2p+ / One King North