BUSINESS COMMUNICATION - Comfortably Speaking Toastmasters in Mississauga
About this Event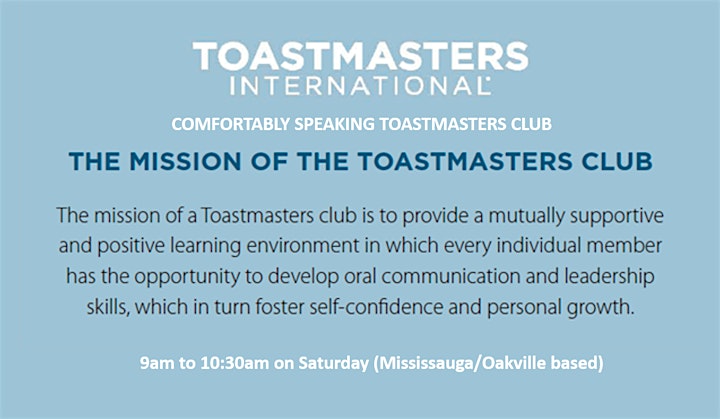 We are based in Mississauga, Ontario and currently run sessions online during July, August and September for public speaking and leadership development program.
We operate as a peer-to-peer network and work on our own individual learning goals, while following a globally recognized education program called Pathways.
Visit us and learn more about this and how the Pathways program we offer can make a difference in your personal and professional life.