Description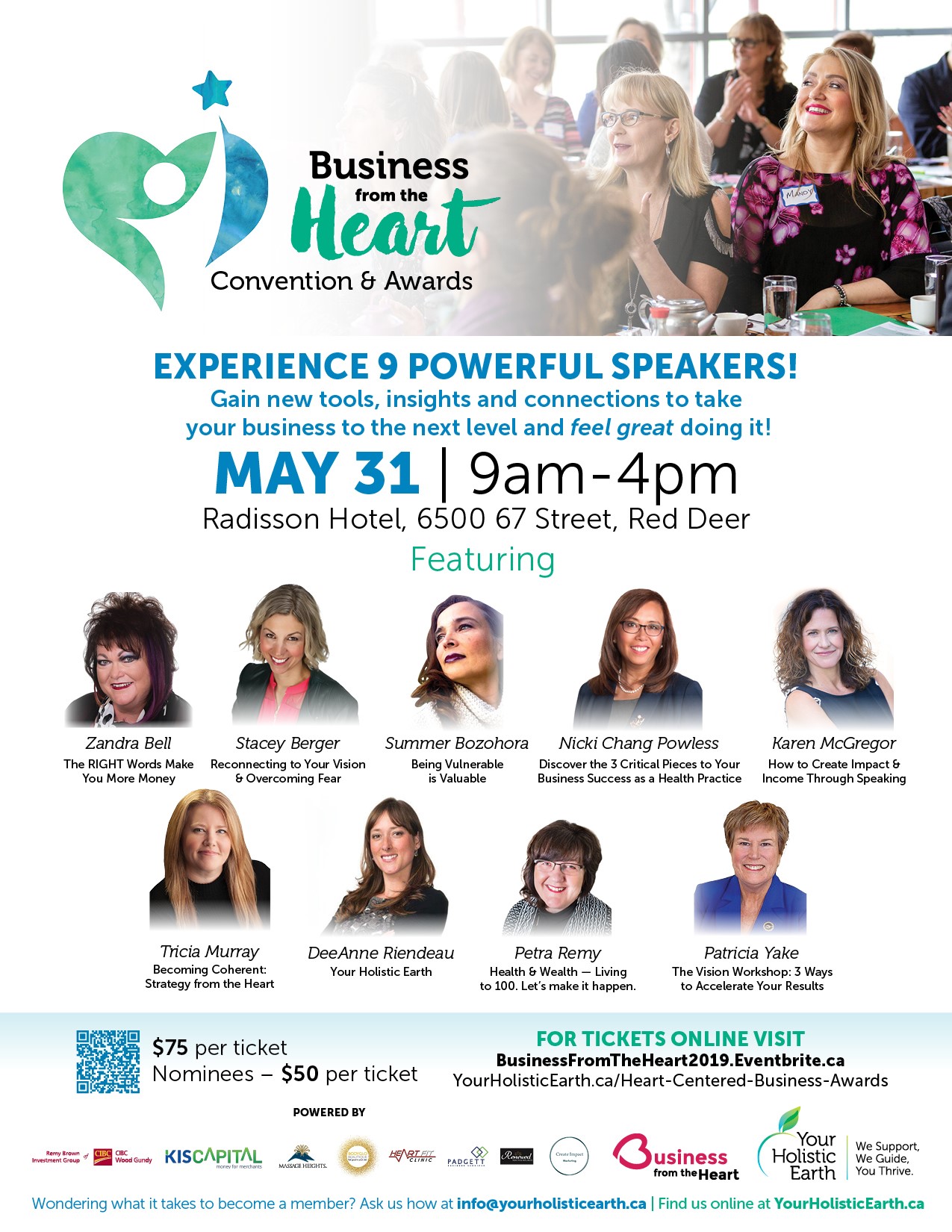 Please note: Registration begins at 8:30 am.
Our events are all about bringing people together to learn and grow personally and professionally.
Over the last several years, thousands of public, health professionals and heart centred businesses have been part of our events.
We are inviting you to participate in our 2019 Business From the Heart Awards and Convention on May 31st at the Radisson Hotel in Red Deer, Alberta!
This event is a full day conference with an awards ceremony. The day will leave all participants with a full head and full heart. Featuring heart centred business speakers throughout the day, as well as 15 vendors this event is sure to have a positive impact on the 150 focussed and motivated business owners in the room!
Join the movement of socially conscious people and get involved!
Pay the incredible rate of $75 for a full day of powerful learning and empowerment. Plus you get a yummy lunch and door prizes Get tickets here on eventbrite!
Sponsor this event and get your logo on all of our marketing material, videos and website. Plus we will give you time to speak! Request a package https://www.yourholisticearth.ca/heart-centered-business-awards
Nominations closed on April 25th. Thank you to all those who sent in a nomination!
https://www.yourholisticearth.ca/heart-centered-business-awards