Business is a Force for Good with Kristi Rivait - Multicultural Business Mi...
Description
An event focused on assisting Victoria's immigrant business owners, entrepreneurs, professionals and interested parties to connect with the community of like-minded professionals.
Business is a Force for Good
Come and learn about how to integrate social change into your business from our expert speaker.
Speaker: Kristi Rivait with Scale Collaborative

Business provides a powerful opportunity to address community and social challenges and be a force for good while making profit.
Kristi Rivait brings 10+ years of executive level experience as a social entrepreneur. Kristi was the Director of Fund Development for Vision Vancouver before the 2008 elections where she learnt what it took to build capacity necessary to scale. From 2010-2014, Kristi was the Executive Director of Oaklands Community Centre where she increased staff salaries by 25%, purchased real estate, started a successful social enterprise and doubled the organization's budget.
It was at this point that Kristi co-founded Scale. Social change organizations must diversify their operational budgets to be effective and Kristi coaches leaders on how best to accomplish this. Kristi brings years of experience managing cross sector partnerships in reaching common goals, from local campaigns to national level networks.
Kristi will speak about the ways both not for profit and businesses create change and integrate social change into their business. Kristi will also touch upon new social impact business and the opportunities for social impact investment on Vancouver Island.
When:
Tuesday, January 28, 2019 @ 5.30 pm - 7.30 pm. Please note: Registration begins at 5.00 pm.
Where:
theDock, 300-722 Cormorant St, Victoria, BC V8W 1P8

Parking at the following parkades (see map below) is free for the 1st hour and free after 6 pm. That means if you park at 5 pm, you will have free parking for the event. More details here.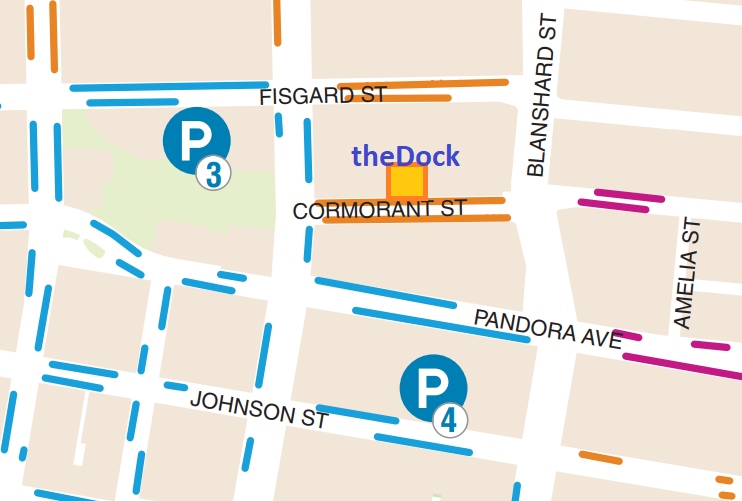 Organized by:
Victoria Multicultural Business Connector (VMBC)
Sponsors:
Benefits:
Consult with experts

Find resources

Build network

Meet investors
Disclaimer Notice:
Please be advised that photographs may be taken at the event for use on the VMBC website and in the press, VMBC marketing materials, social media and other publications. By entering this event, you consent to the VMBC photographing and using your image and likeness.
If you do not want to be on the pictures for some reason, please let us know at the front desk when entering the event.