Description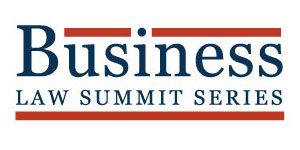 Who should attend:
Employers, executives and senior management
Human Resources and Advisors/Consultants
Occupational Health Managers
In-house Counsel
Topics include:
Recognizing the Signs of Impairment
Accommodation Issues for Employers
Health and Safety Issues for Employers
Substance Abuse Policies in the Workplace
Drug Testing in the Workplace
Speakers:
Andy Balaura, Partner, Employment Law, Pallett Valo LLP
Maria Tassou, Senior Counsel, Employment Law, Pallett Valo LLP
If you cannot attend at the Mississauga location, but would like to attend at our Vaughan location on a different date, please click here.
This program has been approved for 1.75 CPD hours under Section A of the Continuing Professional Development (CPD) Log of the Human Resource Professionals Association (HRPA).
This program is also eligible for substantive time for lawyers and professional development time for accountants.
Registration: $56.50 (includes HST, breakfast, parking and seminar materials) Registration is required as space is limited.
Organizer of Business Law Summit Series: Cannabis in the Workplace
Pallett Valo is the largest business law firm in Mississauga (with offices in Vaughan and Toronto). The firm practices in the areas of business law, commercial litigation, commercial real estate, construction, insolvency & corporate restructuring, employment & labour, and wills, estates, & trusts. It was recently voted as a Top 10 Regional Law firm for the fifth time in successive surveys sponsored by Canadian Lawyer magazine.
We have built our reputation by both protecting and growing the business assets of our clients and by offering a refreshingly distinct Right-sized Thinking® approach to service. We take the time to understand your business and industry environment and then apply our expertise, experience and entrepreneurial spirit to make the difference. We measure our success by the success of our clients. 
Right-sized Thinking® is built on a solid foundation of values that we apply both inside the firm and through our dealing with clients. We strive to incorporate our firm values of Excellence, Integrity and Respect into everything we do, and we believe this is what sets us apart as a law firm, and as people.