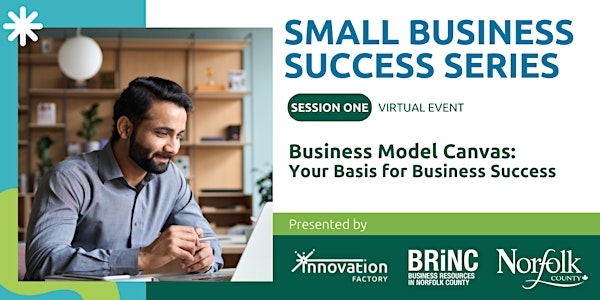 Business Model Canvas: Your Basis for Business Success
Join us to delve into the Business Model Canvas - an essential tool for your business!
About this event
Note: Mentorship time 1:1 with Riley will be offered after the workshop for those looking to connect and get indivualized business advice.
So, what is a BMC? It is a one page document which works through the fundamental elements of your business or product, structuring it in a coherent way.
The Business Model Canvas gives entrepreneurs a wide snapshot of every aspect of their business – everything from the value proposition and customer segments to operations and the financials. The tool itself, however, is no more complex than a series of nine boxes representing business segments drawn across one sheet of paper. The exercise forces owners to stay focused and concise as they map out their business according to each of the boxes to hone in on their business strategy.
Riley Moynes will take you through the 9 core questions that you need to complete your BMC:
Customer Segments
Value Propositions
Sales Channels
Customer Relationships
Revenue Streams
Key Activities
Key Resources
Key Partnerships
Cost Structure
By the end of this workshop, you will have created a great value proposition statement and Business Model Canvas. You will have all the tools you need to propel your business towards product/market fit.
SPEAKER: Riley Moynes, Incubator Manager @The Forge Business Incubator