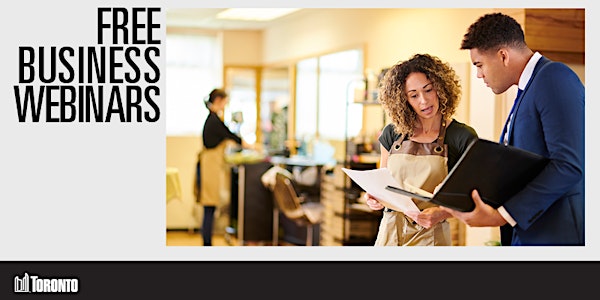 Business Planning: "Get your Business Accelerating"
Learn important elements of starting a business including: Business Viability; Business Plan; Market Research and Financials.
About this event
In this webinar you will learn key fundamentals critical to business success and planning, starting with having a clear offering and Value Proposition, the importance of a well researched and defined target market to ensure your marketing efforts are focused on your ideal customer, having a well defined sales process and the related metrics to ensure you are tracking and measuring the right things in your business. Business Viability (includes Business Model).
What you will learn:
Business Viability (includes Business Model)
Writing a Business Plan
Market Research for Your Business Plan
Understanding Financials for your Business Plan
Presenter's Bio:
Eloise Pasianotto has worked with hundreds of businesses and professionals since the inception of EPC Group in 2010. Whether it is working one on one, in group or presenting and teaching workshops – she brings a unique focus on increasing results, ensuring her clients have immediate "take a way's" that will impact their businesses positively.
If you require accommodation, please notify us by email at least 4 weeks before the event date at etoronto@toronto.ca. To cancel the accommodation, we require 5 business days' notice before the event date.