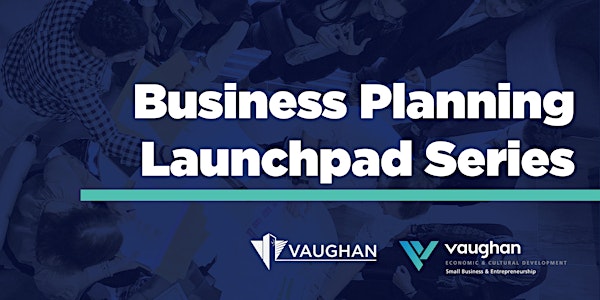 Business Planning Launchpad Series (3 of 4): Operations
Business Planning Launchpad Series - Operations: learn how to build a strong foundation for your business so you can scale your growth.
About this event
The City of Vaughan, Small Business and Entrepreneurship unit presents this four-part workshop series that will help you work on your business plan and create a viable budget and financial projections for your business. This is a free, virtual program, designed for startups and established small businesses to get their ideas on paper through a step-by-step process of developing a business plan. A well-written, realistic business plan that clearly articulates what you've already done and what you plan to do is a core requirement for qualifying for grant, loan and investment opportunities.
On top of the training sessions, all participants will be given an opportunity to book 30-minute one-on-one meetings with our course facilitator to get feedback on their business and financial plans. Please see availability and book a timeslot HERE.
In this Operations session you will learn:
• How to set your business up to exceed customer's expectations;
• How to manage and mitigate business risk;
• Capital expenditures considerations;
• Legal and regulatory considerations;
• Human resources and hiring processes; and
• Not just theory, but real life examples along with simple, actionable steps to take.
Please note, registrants will be sent a Zoom link on the morning of the session date, and this four-part workshop series will be scheduled and repeated four times until March 2022 at different timeslots to accommodate various schedules. Visit each topic registration page for alternative options.
ABOUT THE SPEAKER
Matt Kostan is a serial entrepreneur, speaker, and brand creator. He's grown multiple brands from zero to millions in sales including his own brands achieving over 7 figures. His specialty is customer-led growth by uncovering what matters most through user experience testing. His work has been featured in Forbes, Business Insider and Entrepreneur.