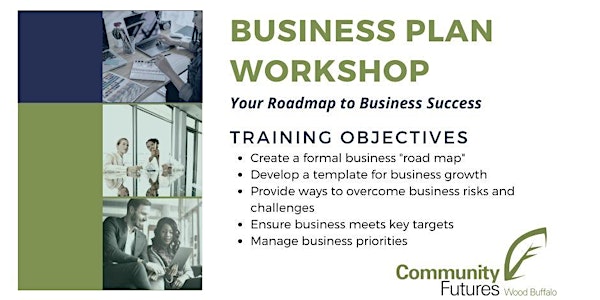 Business Planning Workshop
WHY CREATE A BUSINESS PLAN?
About this event
A Business Plan is an important tool for both start-ups and established businesses. It is used by small, medium, and large-sized businesses to remain competitive by enabling business owners to consider:
What are your business goals?
What strategies should be implemented to ensure optimal success in reaching and exceeding those goals?
The session will take place from 11:00 am to 1:00 pm. To get the meeting link, please register for this event. Once registered, the meeting link will be emailed to you. This FREE event is hosted by Community Futures Wood Buffalo.
For more information, contact Community Futures Wood Buffalo at 780-791-0330 ext. 0 or via email at cfwbadmin@albertacf.com.