Business Service and Cloud Management Solutions for System Center (+CIC Annual Meeting)

Tuesday, 15 September 2015 from 6:00 PM to 8:30 PM (MDT)
Event Details
Abstract:
In this session we will review and demonstrate how Live Maps Unity can transform Microsoft System Center into a plug-and-play Business Service Management solution. We will show how you can map the dependencies between your business services and their underlying IT components and monitor the health of those services on intuitive and customizable dashboards.
In addition, we will demonstrate Cloud Reporter and show how you can manage your Private Cloud by planning for the future and meeting your service level objectives, with the ability to predict when memory, processors and storage resources will be exhausted.
Annual Meeting:
Please note we will hold our Annual General Meeting and Election of Officers from 6:15 pm to 6:45 pm - prior to Savision's presentation.  Please remember to show up early so you can elect our new CIC leadership team for 2015-2016.  You must be a paid-up regular or student member to vote.  We look forward to seeing you at the Annual Meeting!
Don't miss this event! 
Event Details:
Date:                     Tuesday, Sept 15th, 2015
Welcome Time:     6:00 pm (Registration and Networking)
AGM:                     6:15 pm - 6:45 pm
Presentation:         7:00 pm - 8:50 pm
Venue:                  Tillyard Management Conference Room
                             (Adjacent to Alberta Blue Cross office)
                              715 5 Ave SW Calgary AB T2P 2X6
Cost:                      Guests and Future CIC Members - $25.00
                              New/Renewing CIC Members      - $65.00
                              New/Renewing Student Members - $25.00
                              Current CIC Members                 - FREE
Payment:               VISA/MasterCard via EventBrite (+fees)
                              Contact us for payment via:
                              1.  Cash (at the door)
                              2.  Cheque (at the door)
                              3.  Interac e-Transfer (prior to event)
                              4.  Invoice your employer (prior to event)
Note: New memberships are valid through December 31 2016. Guest fees will be credited to guests joining CIC within 30 days.  Light Food and Refreshments will be provided for attendees.
Other Note:
Door prizes provided by Savision and the Calgary Systems Management User Group
About our Presenter:
Steve Ackley (Technical Sales Manager)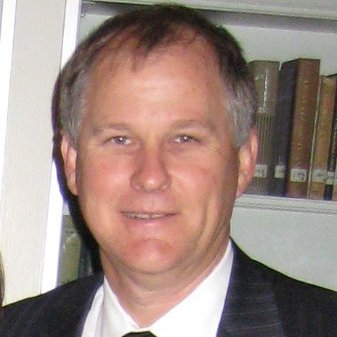 Steve joined Savision as a Technical Sales Manager in June 2014.  He is based in their Dallas/Fort Worth office.  Steve's mission is creating solutions that bring IT and business together providing a common language.  Steve's reputation is as a trusted advisor.  Quotes about Steve:
"He gets the job done."
"Steve is the consummate professional with the perfect combination of technical acumen, high energy and dedication to deliver best of breed IT solutions."

About our Sponsors:
EVENT SPONSOR - Savision
Savision is the market leader in Business Service and Cloud Management solutions for Microsoft System Center. The company's monitoring and visualizing capabilities bridge the gap between IT and business, by transforming complex IT data into predictive, actionable and relevant information about the entire cloud and datacenter infrastructure.
Savision's intuitive and customizable dashboards provide context for each business service. This results in preventing IT-related problems and business downtime, increasing overall organizational efficiency as well as reducing IT operational costs up to 20%.
Savision's solutions scale from small to medium businesses, government bodies as well as Fortune 500 companies operating in different fields and have been adopted by over 700 organizations worldwide.
Savision is a Dutch founded company headquartered in Amsterdam with offices in Dallas and Ottawa.
2015 SPONSORS
True North Group Inc – Various
True North Group Inc. provides exclusively Canadian integrated cloud, managed IT and security services as well as professional IT consulting to small and mid-market enterprises. True North Group has provided door prizes at many events as well as contributions toward CIC's operational funding.
Inteqna – Venue
Inteqna is a division of Design Group Staffing Inc., the largest privately-owned recruiting firm in Canada. Inteqna was created to provide permanent recruiting and contract consulting services to experienced professionals in Information Technology and Finance & Accounting sectors across the country.
Microsoft – Office 365 + Operational Funding
Microsoft supplies the Calgary IT Pro Community Association with a free 25-seat Office 365 E3 subscription for the leadership team and committees. As well, Microsoft has agreed to fund a portion of CIC's operating expenses for 2015.
Uweme Projects & Consulting – Operational Funding
Uweme Projects & Consulting provides administrative support services to the Calgary IT Pro Community Association. A portion of each monthly billing is rebated to CIC in support of our operational funding.

When & Where

Tillyard Conference Room (Adjacent to Alberta Blue Cross office)
715 5 Ave SW
Calgary, AB T2P 0N2
Canada

Tuesday, 15 September 2015 from 6:00 PM to 8:30 PM (MDT)
Add to my calendar
Organizer
About us:
The Calgary IT Pro Community Association ["CIC"] is a registered not-for-profit society incorporated April 28 2008 under the Alberta Societies Act.
Purpose
The purpose of the Calgary IT Professional Community Association ["CIC"] is to provide information technology professionals and consultants in Southern Alberta with opportunities for professional development, social networking and sharing knowledge with peers in a non-competitive environment.
Vision
Our vision is to become the leading IT professional user group community in Canada
Mission
Our mission is to present quality technical programs, offer unique special-interest groups for technical and business practice areas, cultivate strategic partnerships with leading vendors and encourageactive member participation through volunteer engagement and social interaction opportunities.
Values
Our values hinge on honesty, integrity and trust in everything we do.Our members strive to honour every commitment they make to the best of their ability and to meet or exceed expectations when delivering on those commitments.
We value balance in one's work, family and community – providing good service and expertise for fair compensation so that families are supported and nurtured and our communities are enriched through the work and volunteer efforts of our members.
Membership Information:
Membership in CIC is open to anyone interested in joining and contributing to the organization. Regular meetings are usually held on the 3rd Tuesday of each month. You are encouraged to attend and participate actively.
Membership dues for 2018:
Regular Members: $120 (Jan 01 – Dec 31)
Students w/ ID: $25 (Jan 01 – Dec 31)