Business Success Online Event: Mastery of Greatness with Raymond Aaron
Event Information
Refund policy
Contact the organizer to request a refund.
Eventbrite's fee is nonrefundable.
The Mastery Of Greatness With Dr. John Gray, Brian Tracy, Raymond Aaron and more: Special Discounted Pricing for First 50 registration!
About this event
Join Online The World's Greatest Success Mentors As They Reveal Master Level Strategies For Higher Achievement In Business & Life...
"Master Every Moment"
And Learn From the Masters in Person at The Mastery of Greatness Conference in 2020!
Wouldn't it be fantastic if you could command every situation, and drive your business forward—even during economic downturns?
How booming would your business be if you had a solid brand strategy?
What if you could apply proven, successful business strategies to every part of your life—your relationships, your investments, and your life goals?
And what if you could learn all of this and more from two of the world's most successful business leaders?
Discover the TRUE Secrets of Success, Live and in Person!
We're hosting a very exclusive, limited-seating Mastery of Greatness Conference in Toronto this year, featuring New York Times Top 10 Bestselling Author and entrepreneur Raymond Aaron and world-renowned business tycoon Brian Tracy—and they're going to teach you everything they know about creating and sustaining success.
Join us in Toronto for three-day immersive experiences where you'll learn from masters of greatness how you can swipe their success blueprint to make your dreams come true.
This is your official invitation to attend what's already shaping up to be the MUST ATTEND event of 2020!
In just three days, you'll learn:
The most powerful—and successful—branding strategies
Proprietary, advanced techniques you can use to dramatically impact your bottom line
How to double your income doing what you love in the next 12 months
The ultimate winner's mindset that you can apply to every aspect of your life
How to dramatically stand out from the competition and always command respect
The science behind turning your goals into reality
How to become a respected, published author (even if you haven't written anything since college!)
How to stay motivated and make money—even when the market shifts
And, that's just SOME of the many things you'll be learning on this exciting journey!
What you'll gain from attending this event:
How To Create Wealth, Freedom, Relationships And Create A LIFE You Love: In this session I'll reveal the little-known secret to attaining the life you've always desired. In fact, you learn practical strategies to apply right away. It doesn't matter if it's finances, health, relationships with your significant other, family – there is a common thread that connects all those areas of your life. You'll learn about this connection and how you can create greatness and live a life of freedom and significance.
How To Brand Yourself as the Ultimate Authority In Any Industry Or Marketplace: You'll learn how to stand out above the competition, increase your recognition and name brand, and become a person of influence. Discover simple strategies for increasing your income as a powerful brand!
How To Write And Get Your Book Published In Just 10 Weeks or Less! This is one of my favourite things to teach and it's the most powerful. Everyone has a book inside of them. You have a story to tell and something to teach. And your book is how to share that message with the world. Even if you don't like writing – I'll show you how to write a book. A great book. Fast!
Online Marketing Strategies to Grow Your Business and Income: I've asked the person who guides my own online marketing to share our secrets to growing a business using the internet. He's not only my marketing director – he also runs a multi-million dollar business driven 100% through the internet and social media. You'll learn about new technologies and tools you can use right now. And many of these strategies are low cost and even FREE!
The Gold Medalist Mindset – and Mastering Greatness! I've asked my good friend Mark McCoy to join us to share his journey to Canadian Olympic Gold Medalist! If you won't know Mark, you'll never forget his story and his inspiration after this event. Come and learn what it takes to be a champion… to be GREAT.
Today's Opportunities In The Stocks Market. Secret of the world's best global traders: This is a WOW! The markets are CRAZY right now. But chaos creates opportunity. I've asked my good friend who is a global trader to share what's happening in stocks and financial markets and how anyone – even someone who's never made a trade – can cash in on opportunities presented today.
How To Create Passive Income in Real Estate: Real estate is where I made my first fortune. And I've still highly involved as a real estate investor. But I've invited someone who is a world renowned expert at creating wealth in real estate. You may not know this, but right now is one of the best times to invest in property. But you need to know how and WHERE. (This is the secret to creating passive wealth.)
How to Jet Set the World like A Rock Star At Huge Discounts or even FREE! This is a fun topic. But nothing improves your quality and enjoyment in life than travel and leisure. There are secrets of "travel hackers" where you can travel for FREE. And in this session you'll learn secrets you can use right away to life and more fulfilling and fun life!
How to Negotiate Like A Billionaire: Negotiation and the art of negotiation is the centre of business. In this session you'll learn the keys to powerful negotiation skills used by the world's most wealthy people to create the biggest deals! I've been fortunate to learn from the very best, and I use negotiation strategies every day. It truly is an art form you can marketer.
Communication Secrets of the Wealthy: Wealthy people communicate differently than the poor. It's a fact. But what makes up the difference. I'll show communication skills – person to person and even one to many on stage - that have made me a fortune. And in full disclosure: It's now WHAT you say, it's how you say it. You'll learn both the WHAT and HOW that will make you more influential, powerful and rich!
Meet Your Presenters: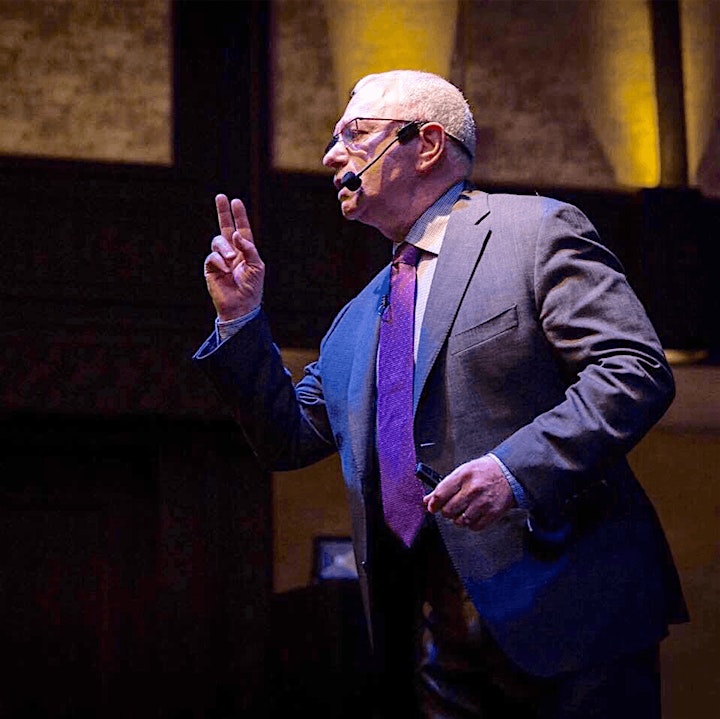 Raymond Aaron - International Success Mentor, Coach, Author, Speaker
Raymond Aaron has committed his life to teaching you how to dramatically improve your life. Raymond transforms your life and income by helping you tap into your own potential.
Mr. Aaron has traveled the world delivering over 5,000 speeches in 5 continents for over 1/3 of a century teaching his unique methods to branding, doubling your income and creating wealth.
He is the author of 11 books, including Branding Small Business For Dummies, Double Your Income Doing What You Love and the New York Times best-seller Chicken Soup for the Parents Soul and the Canadian best-seller, Chicken Soup for the Canadian Soul. He is also an avid adventurer having completed one of the world's toughest races, Polar Race (a 350 mile month-long foot-race to the Magnetic North Pole at -40˚ hauling a 100-pound sled, dodging polar bears).
If you are fortunate enough to get into one of his programs, he will make you rich!!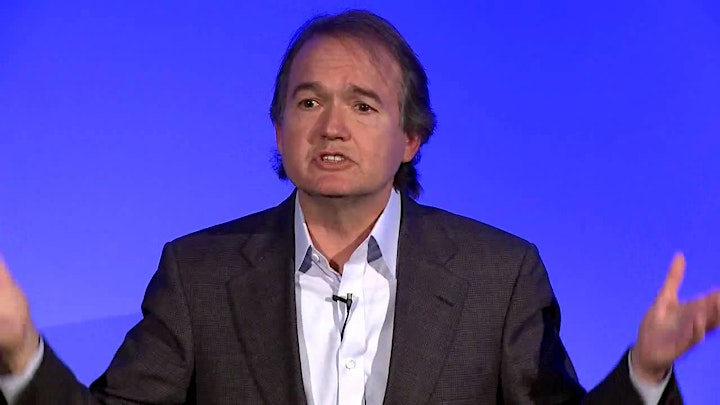 Dr. John Gray helps men and women better understand and respect their differences in both personal and professional relationships.
Dr. John Gray is the author of the most well-known and trusted relationship book of all time, Men Are from Mars, Women Are from Venus. USA Today listed his book as one of the top 10 most influential books of the last quarter century. In hardcover, it was the #1 best selling book of the 1990s. Dr. Gray's books are translated into approximately 45 languages in more than 100 countries and continues to be a bestseller.
Dr. Gray has written over 20 books. His most recent book is Beyond Mars and Venus: new relationship skills for our complex modern world. His Mars/Venus book series has forever changed the way men and women view their relationships.
His approach combines specific communication techniques with healthy, nutritional choices that create the brain and body chemistry for lasting health, happiness and romance.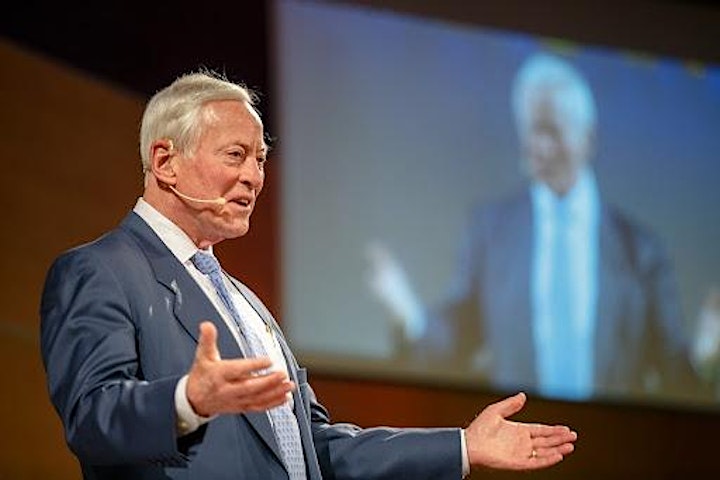 Brian Tracy - World-Renowned Business Growth Authority, Speaker, Bestselling Author, Coach.
Brian Tracy has consulted for more than 1,000 companies and addressed more than 5,000,000 people in 5,000 talks and seminars throughout the US, Canada and 70 other countries worldwide. As a Keynote speaker and seminar leader, he addresses more than 250,000 people each year.
He has studied, researched, written and spoken for 30 years in the fields of economics, history, business, philosophy and psychology. He is the top selling author of over 70 books that have been translated into dozens of languages.
He has written and produced more than 300 audio and video learning programs, including the worldwide, best-selling Psychology of Achievement, which has been translated into more than 28 languages.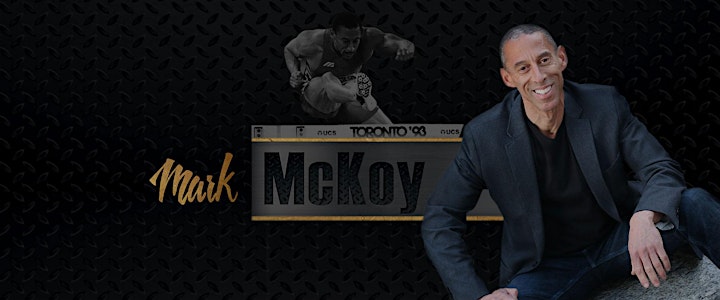 Mark McKoy - Five-Times Olympian, Motivator & Educator of top Health & Fitness Methodologies
Mark was a member of Canada's National Track and Field Team, 1980-94. He still holds the world record for the 50m hurdles (set in 1986 in Osaka, Japan), and is the former world record holder in the 60m hurdles and 4 X 200m relay.
He is widely recognized as one of the fastest human beings from a still start in history. In 1996, he provided explosiveness training to the Canadian National Karate team prior to the World Championships in Prague, Czech Republic. The Team responded by winning 36 medals, by far their greatest total medal haul ever.
Mark has extensive experience in creating the world's best fitness and athletic training programs. He is also a recognized expert in empowering and training others in how to have a mindset of a champion and apply it to get breakthrough results everywhere in life, including in health & fitness, and in building winning teams and support structures. He is the world's foremost motivator and educator of trainers in the top health & fitness methodologies. His leading skills are as a leader, doer, innovator, communicator, coach, trainer, tactician, motivator, change agent and fitness guru.
This is a SPECIAL Limited opportunity to claim your seat at the Toronto Mastery of Greatness Conference with Dr. John Gray, Brian Tracy, Raymond Aaron and many more.
General access - FREE
And VIP access - $647.
General Access includes:
Guaranteed access for the entire event.
Powerful training from world-leading experts.
Special gifts throughout the event.
Register for General Access for FREE!
VIP Access includes:
Powerful training from world-leading experts.
BONUS VIP ONLY MASTERMIND Days
Mastermind Day #1 with Raymond Aaron and Francis Ablola on business growth.
Mastermind Day #2 with Raymond Aaron and Dr. John Gray on creating powerful relationships.
Your investment is only $647
REGISTER NOW!
Date and time
Location
Refund policy
Contact the organizer to request a refund.
Eventbrite's fee is nonrefundable.
Organizer of Business Success Online Event: Mastery of Greatness with Raymond Aaron
Raymond Aaron is an adventurer, internationally renowned speaker, New York Times best selling author, and the ONLY to have Authored TWO 'Chicken Soup for The Soul Series' books AND a 'For Dummies' Book... in addition to his own best seller, 'Double Your Income Doing What You Love'.
For the last 35 years Raymond has been considered one of the world's leading authorities in success and goal achievement.
At this live event, you'll discover the most POWERFUL strategy Raymond has used to open the doors to success in business and in life!