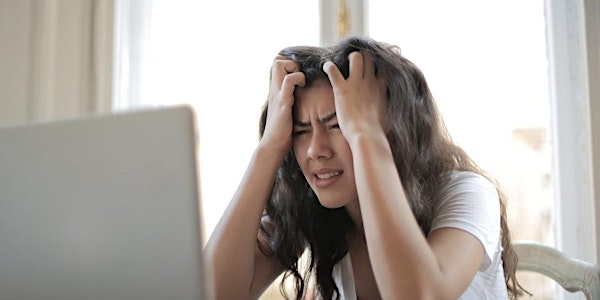 Busy Women, Angry Hormones - Your Health & Wellness
The exhaustion or feeling tired but wired are nudging you to listen to the fact that your body may not be coping as well as you think it is!
About this event
What are some of the signs that you have "Angry Hormones?"
Exhaustion or feeling tired but wired
Anxiety, depression, apathy, or irritability
Constant feelings of overwhelm
Issues falling or staying asleep
PMS, acne, period changes, pain with your period
Low libido – who has time for sex anyway?
Cravings! Weight changes
Brain fog and memory changes...
DID YOU KNOW?
There are genes that dictate how well you deal with stress, how long you feel the effects of a stressful event, how well your body makes and processes hormones, and even how inflamed you are?
These things can have a huge impact on your health and hormones and without understanding them your treatments and lifestyle changes might not be as effective as they should be!
Please join Dr. Sarah Wilson, Founder of Advanced Women's Health Clinic in Kingston, Ontario for an educational, energy -charged presentation.
Dr. Sarah Wilson
Advanced Women's Health is a premier medical clinic that provides evidence- based integrated medical care catering to women's hormonal health. After struggling for years with her health, founder, Dr. Sarah Wilson, Naturopathic Doctor, became passionate about ensuring that no woman would feel alone or dismissed in her journey to feel well.
Our vision is to create a community in which women are educated and supported. No woman should feel alone in the face of hormonal chaos and every woman has the right to want the healthiest pregnancy, postpartum period, and perimenopausal transition. No woman should feel 'complicated' leaving a medical appointment, only empowered and hopeful.