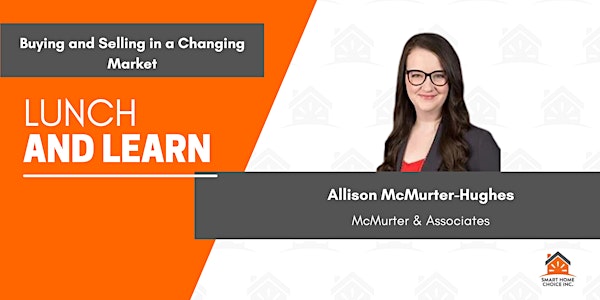 Buying & Selling In A Changing Market
Buying & Selling In A Changing Market With Allison McMurter-Hughes from McMurter & Associates.
About this event
This has been a turbulent year for homeowners and investors and many have been wondering, if the worst is behind us? One industry that see's what happens right at the finish line are lawyers. During these difficult times for clients, it's important to find a lawyer that has the experience to stay calm and provide you with sound solutions. On this call, Allison McMurter-Hughes will be covering many of the issues she's seen including;
What can you do if there's a shortfall of funds after the appraisal?
Can the banks do a second appraisal on a long closing?
Can you register a promissory note on title?
Is the market stabilizing?
Can you do a cash hold back at closing if there are issues?