Description
About BYOB
Join your fellow yeg communicators to enjoy drinks, light refreshments, and an opportunity to network with others in the industry at IABC Edmonton's November special event, BYOB: Build Your Own Brand! Now more than ever the importance of branding, specifically good branding, plays a pivotal role in creating a success story for yourself or your company—especially in our digital age.
The event will include a short program where you will hear from personal, corporate, and community branding experts and learn how you too can build a successful brand for your or your company's online presence. Speakers for the evening include Dana DiTomaso, President & Partner at Kick Point; Marvin Polis, President of Stimulant Strategies Inc. and past President of IABC Edmonton; Rob Jennings, President of Starburst Creative; and the newest addition to our lineup, Wade Wilson, Partner at Marcomm Works!

Rub elbows and swap stories with these branding pros - get your tickets now!
---
Event Speakers
Dana DiTomaso, President & Partner at Kick Point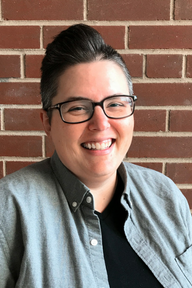 Dana is President & Partner at Kick Point, where she applies marketing into strategies to grow clients' businesses, in particular to ensure that digital and traditional play well together. With her deep experience in digital, Dana can separate real solutions from wastes of time (and budget).
Dana was born in a steel mill but overcame these humble beginnings to move to Edmonton in 2010. In her spare time, Dana is the past-president of the Advertising Club of Edmonton and is the weekly technology columnist on CBC Edmonton AM. She also enjoys drinking fancy beer and yelling at football players.
Rob Jennings, President of Starburst Creative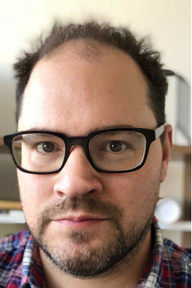 Rob Jennings is the founder and president of Starburst Creative, one of Edmonton's largest and fastest growing marketing and communications agencies. Rob has spent much of his 17-year career helping to define or refine brands for organizations of all sizes—from local businesses to publicly traded companies. Currently he is leading Starburst's own ambitious rebranding initiative.
Marvin Polis, President of Stimulant Strategies Inc.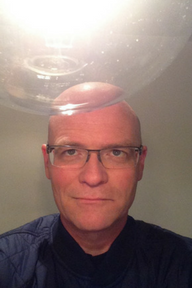 Throughout his 35 year career, Marvin Polis has been a tech and digital visionary. At TELUS, he developed and piloted their integrated internet and television services now known as TELUS TV. At ATB, he ushered in internet banking and re-branded the organization from Alberta Treasury Branches to ATB Financial.
Marvin is also known as a media expert having produced almost 10,000 projects including broadcast TV, radio, video, podcasts, ebooks, audio books and magazines. He has managed projects throughout Canada, the US, Europe and Asia.
For the past 15 years, Marvin has operated his own media consulting and production company working for Canadian and multinational clients such as Shell and Lafarge.
Marvin has been an IABC Edmonton member for 35 years, is a past president and was twice named member of the year. His projects have won more than 40 awards including IABC Edmonton, Silver Leaf and Gold Quill.
Wade Wilson, Partner at Marcomm Works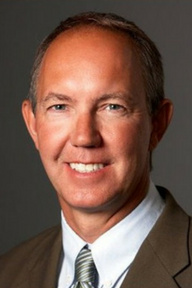 Wade Wilson is a senior consultant with more than 20 years of experience in marketing communications, brand development and management, and public engagement. He has helped develop and manage brands for clients in the private, public, and non-profit sectors. In a previous position as Senior Director, Communications and Brand for PCL Construction, he led a brand management project that defined the PCL brand globally. The defined PCL brand has galvanized the organization's internal and external audiences around what differentiates PCL in the construction marketplace. Wade most recently led the sub-brand development for the City of Edmonton's new public engagement framework resulting in the sub-brand headline of Share Your Voice. Shape Our City. He has also recently developed brands for several small to medium-sized businesses.
Wade is a graduate of the University of Alberta and MacEwan University's Public Relations program. He is a member of IABC and the International Association of Public Participation (IAP2).