C-Suite & Business Owners - Build Your Thought Leadership Brand Challenge
Event Information
Refund policy
Contact the organizer to request a refund.
Eventbrite's fee is nonrefundable.
Build Your Thought Leadership Brand with DYPB's 5-Day Challenge. Bobby Umar trains 1-hour daily for 5 days to build business & career leads.
About this event
THIS IS A 5 DAY EVENT - Registering for one day will sign you up for all occurrences of this event. It's $55 + tax for all 5-days. There is no need to register individually to each day.
For C-Suite execs, seasoned professionals and business owners who want to enhance your digital presence via LinkedIn/Twitter/Clubhouse/IG through better personal branding, storytelling, relationship building, content creation, confident speaking, mindset and more.
Or maybe you want to build a stronger thought leadership presence for you, your executive team or your organization? If you need help to ramp up your profile, content, sales navigator and more on LinkedIn and beyond, this program is for you.
Be The Thought Leader Brand You Know the Industry Should Know About!
It's a new world. Understanding the "post-pandemic economy" method of audience acquisition, community building, and digital footprint is everything.
Here's the reality: it's getting far more difficult to move up and generate opportunities if you don't stand out.
We know that creating an effective online reputation can be confusing and overwhelming.
As we enter the post-pandemic economy, connecting the dots that grow your thought leadership brand and converts customers requires new and up-to-date methods.
This program is your best opportunity to: Transform Your Thought Leadership Personal Brand in Only 5-Days!
Maybe you are already there. Maybe you want to go a little further. Maybe you want to completely pivot or transform your career to that next level. Maybe you want to ramp up things to get more leads, clients, speaking/media gigs, etc.
Regardless, If you want to get to that next higher level, start by focusing on these 7 things:
1) Managing Mindset
2) Having Confidence
3) Creating Great Content
4) Storytelling & Speaking
5) Building Meaningful Relationships
6) Personal Branding Mastery
7) Focus, Clarity, Purpose & Impact
You can do it too, if you are just willing to START. But we all need help to get there.
If you want more confidence with your speaking, stories, relationship building and more....
Join our 5-day thought leadership challenge Dec 6-10 for 1-hour daily. (replays are given for days you miss)
I'll personally take you through some of my signature keynotes and content from the last 15 years.
It's just 45 min of training each day, plus Q&A, for 5 days in a row.
I've set it up to teach you all of the above, in a step-by-step program each day 12pm-1pm EST over 5 days, from Dec 6-10
There will be Q&A and coaching afterwards too.
Can't make one of the days? REPLAYS for all 5 trainings are given to anyone who registers.
Can't make this week? You still get all the replays. Or go to our website www.dypb.ca and sign up for our newsletter to learn about the next one.
My GOAL: help you build that thought leadership brand you've always wanted and get more leads, clients, career opportunities, and speaking/media bookings.
AGENDA
Day 1: Mindset and Confidence Building
Day 2: Building Valuable Content & Community
Day 3: Storytelling
Day 4: Building Meaningful Relationships Live & Online
Day 5: Using Personal Branding to create Clarity, Focus and Direction
We will also give you a ton of worksheets and resources along the way to help build your mindset, strategies/tactics and a plan.
You in?
Register now at the external link.
Here's an overview of the EPIC VALUE you are going to get from these 5 seminars.
Day 1: MINDSET AND CONFIDENCE BUILDING
We cover the 7 biggest limiting beliefs that hold us back, along with 3 exercises to help you overcome mindset narratives that block or slow down our path to success.
Day 2: BUILDING VALUABLE CONTENT & COMMUNITY
I'll share my best tips for creating compelling content that demonstrates your expertise, initiates conversations and yields conversions. We'll focus on LinkedIn, but I'll help you with any questions on Clubhouse, Twitter, Instagram and Facebook.
Day 3: STORYTELLING
I'll give you 5 key strategies for designing stories that emotionally resonate and attract your audience to work with you. We also discuss 3 important frameworks for stories, and how you can design the best text, video, or TED talk. I'll also share a personal example where a client got over 3 million views and 100's of leads for her business.
Day 4: BUILDING MEANINGFUL RELATIONSHIPS LIVE & ONLINE
I'll discuss the important tactics for building more meaningful connections, how to start conversations and eventually how to create transactions, whether you want them to hire you, promote you, become your client, or buy your programs.
Day 5: PERSONAL BRANDING to create Clarity, Focus and Direction
I'll share my 5-step signature process for discovering, designing and delivering a purposeful brand to your target audience. I'll show you how it will then build your thought leadership brand with focus and impact. I'll also invite you to work with us beyond with an epic, high-value offer.
What are you waiting for? SIGN UP NOW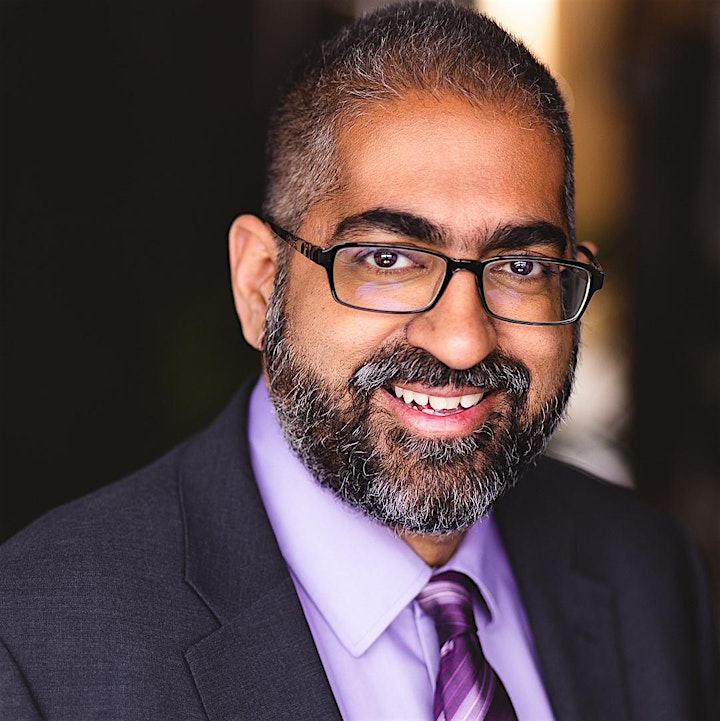 ABOUT BOBBY
Bobby Umar is an inspirational speaker, coach, and one of the most prolific advocates of heart-based leadership in North America. Inc Magazine named him one of the Top 100 Leadership Speakers, alongside such noteworthy giants as Richard Branson, Brené Brown and John Maxwell. Bobby is a 5x TEDx speaker, and one of the top social media influencers in the world, with over half a million followers. He has been named the "2nd Best Business Coach to Follow" on Twitter and the "4th Best Leadership Influencer" according to Kred. Bobby is an author of three international books, including a #1 Best Seller. He is also a frequent Huffington Post contributor and he is the host of a weekly tweetchat called "The Power of Connection" that has reached over 65 million impressions weekly. To date, his social media influence has garnered over 1 billion impressions. Bobby was also named a "2015 Speaker to Watch" and most recently, he was named a "Top 7 Networking Guru to Follow".
A social media advocate, who champions authentic connection and leadership, Bobby has appeared on dozens of podcasts, TV and radio shows. With a background in brand marketing (Kraft and Unilever), engineering (Bombardier) and the performing arts (Second City), Bobby has led Raeallan for over a decade and is now a recognized thought leader in networking, social media and personal branding. He founded the DYPB – Discover Your Personal Brand movement, which hosted the largest event in North America dedicated solely to personal branding, featuring 60 experts and over 300 delegates. 300,000+ people from across the world have experienced Bobby's high-energy keynotes, interactive team-building activities, and engaging workshops.
Date and time
Location
Refund policy
Contact the organizer to request a refund.
Eventbrite's fee is nonrefundable.
Organizer of C-Suite & Business Owners - Build Your Thought Leadership Brand Challenge
OUR VISION
A world full of motivated individuals who empower themselves and create meaningful impact.
our mission
Be the global leader that provides access to the best people, innovative resources and engaging events through inspirational stories, personal branding insights and learning opportunities
DYPB is a global movement to help professionals & businesses create greater meaning and impact.
We have worked with many innovative organizations & leaders.
If you are looking

to discover or leverage your greatness
to take the next step in your leadership development
to enhance your team or employees professional growth
to empower and own your authentic path, one that aligns with your values your purpose and ultimately your legacy and story

then you need to work with DYPB.