Sales Have Ended
Registrations are closed
This event is sold out. But we want to connect with you! To learn more about C3RM and our mandate, visit www.c3rm.org or contact Doug Blakey at dblakey@c3rm.org
Sales Have Ended
Registrations are closed
This event is sold out. But we want to connect with you! To learn more about C3RM and our mandate, visit www.c3rm.org or contact Doug Blakey at dblakey@c3rm.org
Description
Join the Canadian Centre for Cyber Risk Management and a slate of leading experts on October 18th, 2017 from 8:00 AM - 12:00 PM at the Accelerator Centre, as we delve into the current state of cyber risk, and explore building resilient businesses through leadership, culture, and a commitment to customer success.
---
Opening Keynote Speaker
Chantal Bernier joined the Privacy and Cybersecurity practice of Dentons Canada LLP after leading the Office of the Privacy Commissioner of Canada (OPC) as Interim Privacy Commissioner and as Assistant Commissioner.
Bernier's proficiency lies in her unique insight of a former privacy regulator, as well as the unique mix of knowledge of both the public safety context and privacy law. Her experience as a senior executive also uniquely positions her to understand corporate management challenges and find solutions to both serve corporate interests and comply with the law.
Closing Keynote Speaker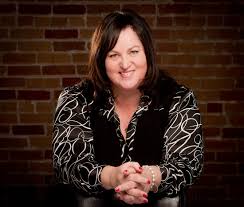 Jackie creates healthy, thriving, high-performance workplace cultures by helping leaders tap into the strengths of their people, align their values and goals, and create an environment that fosters success.
If there is anything Jackie knows after 14 years of doing this work, its that the culture and its leadership are the most critical component of driving any kind of organizational change. Jackie has been certified in change management methodologies, four different coaching programs (from Executive Coaching to Relationship Systems Coaching), conflict mediation and emotional intelligence (EQ). Her fundamental belief is that performance and change happens one brilliant conversation at a time and conversations ARE the relationship.
---
Imran Ahmad of Miller Thomson LLP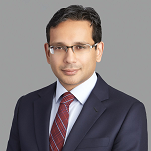 Imran Ahmad is a Business Law partner in the Toronto office of Miller Thomson and specializes in the areas of cybersecurity, technology and privacy law. As part of his cybersecurity, privacy and data breach practice, Imran works closely with clients to develop and implement practical and informed strategies related to cyber threats and data breaches.
He is also the author of Cybersecurity in Canada: A Guide to Best Practices, Planning and Management.
---
Steve Asmundson, Supervisor of Network Systems at the City of Kitchener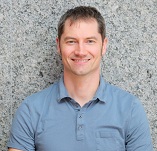 Steve Asmundson has 14 years of municipal IT experience with the Town of Milton and the City of Kitchener. Steve manages the team of technology professionals that is responsible for the city's servers, storage, application systems, network infrastructure, wired and wireless connectivity, and data security in support of the new #DigitalKitchener strategy.


---
Angelo Loberto, CFO & COO at Magnet Forensics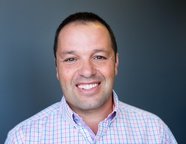 Angelo joined the Magnet Forensics team as an experienced finance and corporate operations executive with 16 years of experience in the technology sector. He is responsible for the development of our financial management strategy and operational objectives, including corporate budget, investment priorities, policy development, human resources, and facilities management. Prior to joining Magnet Forensics, Angelo held a number of senior and executive positions in Finance & Corporate Operations at BlackBerry, formerly Research in Motion (RIM) Limited. He has also held various positions at KPMG and is the former Chair of the Board of Directors for Cambridge Memorial Hospital.
---
Abhay Raman, Infrastructure and Cyber Security Advisory Partner at EY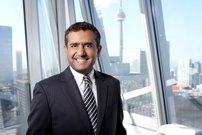 Abhay is a Partner with EY's Cyber Risk practice, where he advises some of the world's largest corporations establishing enterprise-wide information security programs. He has lived and advised clients in the Americas, Spain, China, Korea and Australia on information technology and security matters. Abhay is also responsible for evangelizing brand new security services to help secure Big Data, IoT, Cloud and mobile infrastructures. He has also served in interim executive roles and most recently served as the interim CIO for a GTA-area hospital. Abhay has a Master's degree in Engineering and has research and industry publications to his credit in the areas of Security, Identity and Access Management, NFC Security, Biomimetics and social media.
---
Emily Broad, Manager, IRM Strategy and Planning at Manulife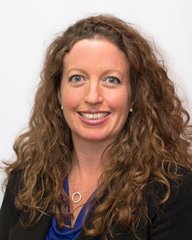 Emily has a wealth of knowledge and experience in adult education, communications and marketing across a broad scope of topics, software and systems. She has designed and deployed live training, eLearning modules, articles, videos and social media campaigns both locally and globally on the topics of learning and communications best practices, compliance and cyber security. Her work in the redesign and launch of the global Information Protection Education program recently earned her a nomination for the 'Stars of Excellence' award at Manulife. That education program currently runs in up to 9 languages, is distributed to more than 20 countries globally, and continues to grow and evolve every year. Emily has her Certified Training and Development Professional designation, an Honours Bachelor of Fine Arts and Bachelor of Education with certification in Adult Education. She is passionate about making the complex world of privacy and cyber security understandable and applicable to every employee. Emily has spoken at the Manulife Information Risk Management offsite, Institute for Performance and Learning (i4PL) conference, Manulife Global Compliance conference, two Manulife Canadian Division Compliance Conferences, several Manulife Investment Advisor Conferences and her local Institute for Learning and Development chapter.
---
Rob Pittman, Compliance Learning and Development Consultant at Manulife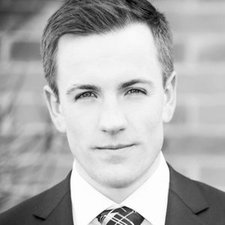 Rob has eight years of training development and learning systems experience in the technology and financial sector. He is currently the Compliance Learning and Development Consultant for Canadian Division at Manulife and is responsible for overseeing the global compliance training curricula, and developing a wide array of elearning modules and video content that engage over 35,000 employees globally. Rob has an Honours Bachelor of Business Administration from Wilfrid Laurier University.