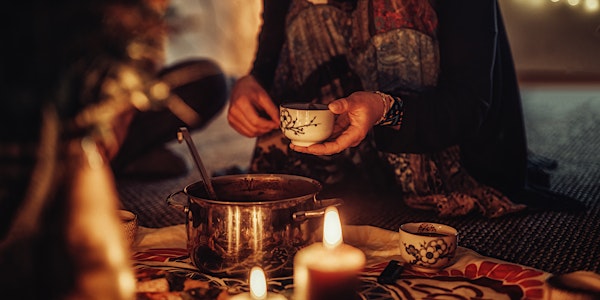 Cacao Wild Woman Ceremony
Let us gather in a sharing circle and allow the Spirit Medicine of the Cacao plant to take us on a Shamanic Journey within ourselves.
When and where
Location
Infinite Serenity Holistic Spa 20728 Willoughby Town Centre Drive ##190 Langley Township, BC V2Y 0P3 Canada
Refund Policy
Contact the organizer to request a refund.
About this event
Let the energy of the Divine Feminine connect with the unapologetic, unbridled part of us that is pure wild in all our natural glory. Release the bindings placed upon us by society, the bindings that tell us we are not enough. Share what is in our hearts, release our worries and stresses, set intentions and connect with our inner true selves;
​Let Your Wild Woman Rise Up!
Deep inside every woman is a raw, primal, uninhibited essence that is her true self. This is the Wild Woman and I invite you to connect with her, welcome her into your life, celebrate her honesty and truth. The Wild Woman does not hold shame, or guilt, nor does she allow anyone to tell her what or who she is. She is the energy inside us that loves with abandon, follows her passion with purity and embraces all of life with everything she is. She is the un-domesticated, un-inhibited natural woman the Divine Creator intended us to be. LET HER RISE!! HER TIME IS NOW!
A cacao ceremony is a type of shamanic healing originated from Central and South America that is practiced all over the world. The ceremony is a gathering of people in sacred space honoring the ancestry of the spirit plant medicine of the cacao fruit, opening the heart and allowing the cacao to be guided by mother earth and divine spirit to re-balance the energies within us and heal in highest good. Raw pure cacao opens the heart enabling us to connect with our true self, work through blockages and past traumas, dissolve negative energy and help us align with our true selves.
You will find yourself exploring the pain that is plaguing you right now, and feel your way through it; because it's only when we allow ourselves to truly feel it, that we can let it go. This will help you to live a happier, lighter life, where you don't feel weighed down by your past. Releasing this pain makes space for more love and light to come in. Cacao helps you connect to your inner power, strength, and truth; touching the depth of our soul. Embracing such profoundness in your soul is a guide to create a finer healing ability and remembrance.
The ceremony will include prayer to honor earth and spirit, setting of intentions, discussion, sharing of Cacao drink, tribal music, guided meditation and blessing. Wear comfortable clothing, hydrate and eat lightly a few hours before ceremony, and bring yoga mats & pillows if you wish to lie down for meditation (recommended). Duration 2 hours.