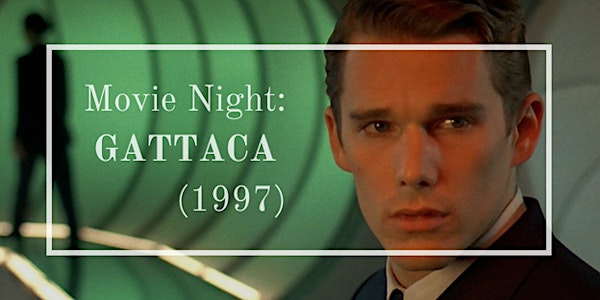 Café Bioethics: Movie Night - GATTACA (1997)
When and where
Location
Hart House - South Dining Room 7 Hart House Circle Toronto, ON M5S 3H3 Canada
Description
*Location Info!*
South Dining Room, Hart House
7 Hart House Circle, Toronto, ON M5S 3H3
Like my page here for more interesting articles! https://www.facebook.com/cafebioethics/

For the start of the school year, let's watch a movie!

This month we'll be discussing ethical considerations of gene editing, also known as genetic engineering. Ever heard of CRISPR Cas-9? It's almost as if the classic sci-fi masterpiece GATTACA (1997) predicted the technology and its consequences too...

We'll be starting the film at 7:10pm sharp, and we'll be going over to a pub to discuss the film afterward.

This is a multi-layered discussion, so individuals with various backgrounds are welcome, as always!

If you would like to simply watch the movie and listen to the discussion, this is totally allowed and welcome. It is my utmost priority for those who attend to enjoy the event and feel comfortable! Free discussion (with my moderation) is encouraged!

Please don't hesitate to ask me any questions.

I'll be posting interesting articles as we get closer to the event, so stay tuned for some notifications!

Warmest regards,
Nipa Chauhan - Café Bioethics Founder