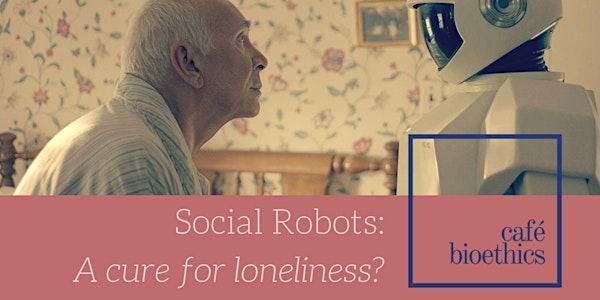 Café Bioethics: Social robots as the cure for loneliness?
When and where
Location
Hart House - South Sitting Room (3rd Floor) 7 Hart House Circle Toronto, ON M5S 3H3 Canada
Description
Should social robots and artificial intelligence be used to keep older adults company? Is it unethical to provide an illusion of companionship for the vulnerable? Is the care provided by a social robot deceitful? Is a social robot better than a human caregiver?
This month we'll be discussing social robots as a cure for loneliness. Leading the discussion is me, Nipa Chauhan, Café Bioethics Founder and President. I have just completed a Master of Health Science in Bioethics degree at the Dalla Lana School of Public Health and am very interested in issues surrounding the loneliness epidemic and artificial intelligence.
...
This is a multi-layered discussion, so individuals with various backgrounds are welcome, as always!
If you would like to
simply attend and listen to the discussion, this is totally allowed and welcome. It is my utmost priority for those who attend to enjoy the event and feel comfortable! Free flowing discussion (with my moderation) is encouraged!

Please don't hesitate to ask any questions. Message us on Facebook or email us anytime at cafebioethics@gmail.com. Join the email list here!


Thank you so much for your support!