Café Hacking Health : Nouvelles Tendances Dans L'Adhésion Des Patients / Ne...
Description
Depuis le développement des médicaments modernes, l'un des plus grands défis pour les patients et les prestataires de soins de santé a été de savoir comment surveiller et assurer l'observance du traitement par les patients. Avec de nombreux médicaments, cette adhésion du patient est essentielle pour assurer le bon dosage et le traitement le plus efficace. Avec les progrès de la technologie, de nouvelles solutions innovantes sont développées chaque jour.
Hacking Health Montréal vous invite à participer à notre café le 13 septembre 2018 à 17h30 chez notre partenaire OVH, fournisseur mondial de solutions infonuagiques, pour discuter de ce sujet et explorer différentes façons d'utiliser la technologie pour améliorer la santé.
Pour ce faire, nous accueillerons divers intervenants qui nous aideront à mieux connaître ces nouvelles technologies,
Les conférences seront suivies d'une séance d'idéation pour alimenter les défis du Coopérathon 2018. Si vous avez une idée de projet ou un projet en cours, n'hésitez pas à venir nous les présenter! C'est un bon moyen de faire connaître votre projet et de trouver des personnes intéressées à travailler dessus avec vous.
La soirée se conclura par une séance de réseautage accompagnée de collations et rafraîchissements.
********
Conférenciers confirmés / Confirmed speakers
1 - Alexandre Grégoire - "Le patient et l'utilisation des nouvelles technologies"
Alexandre Grégoire est coordonnateur patient au Centre d'excellence sur le partenariat avec les patients et le public. Il détient un baccalauréat en administration des affaires (profil comptabilité) de l'Université du Québec à Montréal et est présentement étudiant à la maîtrise en sciences biomédicales à l'Université de Montréal.

2 - Dr. Marie-Thérèse Lussier MD, BSc, MSc, FCMF - DiscutonsSanté
Professeur titulaire, Département de médecine de famille et de médecine d'urgence, Université de Montréal
Directrice du RRSPUM, CISSS Laval
3 - Roger Simard, B. Pharm. Président et fondateur | Soins pharmaceutiques inc
Adhérence aux médicaments: Est-que la clef se trouve-t-elle dans la santé numérique ?
Consultant en santé numérique, Roger Simard reste à l'affut des derniers développements technologiques et conseille différentes organisations publiques et privées dans les domaines de l'intelligence artificielle, la santé connectée et la fédération des données de santé.
********
Since the development of modern medications, one of the biggest challenges for both patients and healthcare providers has been on how to monitor and ensure patient compliance to drug therapy. With many medications, this patient compliance is critical to ensure the proper dosing and most effective therapy. With advances in technology, new and innovative solutions are being developed every day.
Hacking Health Montreal invites you to participate in our café on September 13th, 2018 at 5:30 pm at our partner OVH, a global provider of cloud computing solutions, to discuss this topic and explore ways to use technology to improve health.
To do this, we will welcome various stakeholders who will help us learn about these new technologies.
The presentations will be followed by an ideation session to promote new challenges for the 2018 Coopérathon. If you have a project idea or already have a project in progress, do not hesitate to come and introduce them! It's a good way to publicize your project and to find other people who might be interested in working on it with you.
The evening will end with a networking session accompanied by snacks and refreshments.
**********
Merci à notre commanditaire national OVH de nous accueillir pour ce Café!
Thanks to our national sponsor OVH for hosting this Café!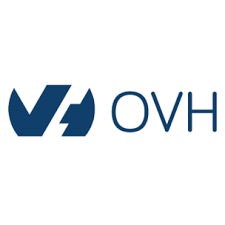 OVH est un fournisseur mondial de cloud hyperévolutif (hyperscale) qui offre aux entreprises une valeur et des performances de référence dans le secteur. Fondé en 1999, le groupe gère et maintient 27 centres de données sur 12 sites dans 4 continents, déploie son propre réseau mondial de fibre optique et maîtrise l'intégralité de la chaîne de l'hébergement. En s'appuyant sur ses infrastructures en propre, OVH propose des outils et solutions simples et puissantes, qui mettent la technologie au service du métier et révolutionnent les manières de travailler de plus d'un million de clients à travers le monde. Le respect de l'individu et des libertés, l'égalité des chances d'accès aux nouvelles technologies sont depuis toujours fermement attachés à l'entreprise.
Pour OVH, « Innovation is Freedom  ».
Pour plus
d'informations: https://www.ovh.com/ca/fr/
OVH is a global provider of hyperscale cloud, which offers businesses a benchmark for value and performance in the sector. Founded in 1999, the group manages and maintains 27 datacentres in 12 sites across 4 continents, deploys its own global fibre optic network, and manages the entire supply chain for web hosting. Running on its own infrastructures, OVH provides simple, powerful tools for businesses, revolutionising the way that more than 1 million customers work across the globe. Respect for individuals' right to privacy and equal access to new technologies are central to the company's values. For OVH, "Innovation is Freedom".
For more information: https://www.ovh.com/ca/
Organizer of Café Hacking Health : Nouvelles Tendances Dans L'Adhésion Des Patients / New Trends in Patient Adherence
Hacking Health is designed to improve healthcare by inviting technology creators and healthcare professionals to collaborate on realistic, human-centric solutions to front-line problems.
To make this possible, we organize two kinds of events:
Hacking Health cafés:
A series of evenings with the goal of fostering relationships between technology talent and healthcare experts, and keep up to date on local collaborations, projects and startups.
Hackathons:
Fun, intense, hands-on events where small teams tackle tough problems in a supportive community of peers and mentors.
For more information, visit HackingHealth.ca