Location
Oakham Lounge
63 Gould Street
Toronto, ON M5B 1E9
Canada
Description
Join SWE Toronto and OSPE's WE ACT to celebrate International Women in Engineering Day #INWED18!
#INWED18's theme is all about 'Raising the Bar' – showcasing women in engineering who are "raising the bar" in pursuit of diversity and inclusivity in engineering.
The event will include a panel discussion with three accomplished professional engineers, highlighting their achievements, their contributions to the engineering profession and beyond, as well as advice for future engineers.
Attendees will have the opportunity to engage with our speakers, network and enjoy light refreshments and snacks. Space is limited.
Meet our panelists: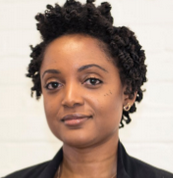 Réjeanne Aimey, P.Eng., MBA is currently a Mechanical Engineering Consultant with KPMG, having previously worked in the automotive and nuclear industries in Ontario. She was elected to the board of directors of the Ontario Society of Professional Engineers in 2017, serving as Chair of their Equity Diversity and Inclusion Committee, Treasurer, and is active on the Research and Innovation, and Joint Relations Committees. Réjeanne holds an MBA, is a licensed professional engineer, and an alumnus of the University of Western Ontario and the University of Phoenix. Réjeanne's goal is to increase her visibility in the hope that it will encourage others to excel, to foster STEM learning, and to advocate for a diverse and inclusive engineering profession in Ontario.
Marilyn Spink, P.Eng., a practising Engineer licensed with PEO, has been an OSPE member since inception. She is passionate about engineering design, ethics within design and advocates for better technology stewardship for society because Engineers build the world we all want to live in! In her day job, she leads multi-discipline engineering teams to successfully deliver large complex projects. Some of her past projects include; Modernizing Tunisia's State Run Steel Works, Design & Construction of a 7+ US Billion dollar nickel/cobalt processing plant in Madagascar, Designing, Construction & Commissioning of Mining Backfill plants in India and Canada's arctic, Design & Fabrication of Mobile waste incinerators for the NATO troops.
Marilyn continually has kept "a foot in education," whether at Queen's University or at Humber College contributing in both teaching and advisory capacities. She is contributing to the Engineering Change Lab and was honoured this May to be selected as a CIM 2018 distinguished lecturer.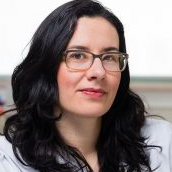 Dr. Milica Radisic obtained her B.Eng. from McMaster University in 1999 and her Ph.D. from the Massachusetts Institute of Technology in 2004 – both in Chemical Engineering.
Dr. Radisic has received numerous awards and fellowships, including MIT Technology Review's Top 35 Innovators under 35, the McMaster Arch Award, the Ontario Professional Engineers Awards Young Engineer Medal, and the Queen Elizabeth II Diamond Jubilee Medal.
Dr. Radisic is making waves in the fields of cardiac tissue engineering and regenerative medicine. In her lab at the University of Toronto Engineering, Dr. Radisic and her team transform human stem cells into miniature, beating heart tissues.
Dr. Radisic is the co-founder of a start-up company called TARA Biosystems, which is focused on the use of engineered tissues in drug development.
The panel discussion will be moderated by: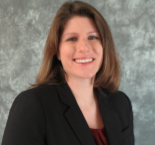 Shelly Deitner, P.Eng., a civil engineer with GHD, was elected to the OSPE Board in 2016 and currently serves as Secretary, Chair of the Women in Engineering Advocacy Champions Task Force (WE ACT), as one of Engineers Canada's 30 by 30 Champions, and as mentor as part of OSPE's Engineering Professional Success Pilot Mentorship Program for Women. She is also a director of the Ontario Professional Engineers Foundation for Education.

Shelly has been an active SWE member since 2007, serving in various leadership positions with the Chicago Regional Section, including as Chair of the Programs Committee, for which she received the Professional Development Award in 2010, on the Outreach, Scholarship, Conference, and 2011 National Conference Local Host Committees. She served on the Region H Region Programming Excellence Award Committee, and at the national level on the Curriculum, Membership, and Multi-Cultural Committees, and as a freshman scholarship judge. She served on the International Member Team, as founding Champion of the Canadian Members Affinity Group, and as a SWE International Ambassador, which led to the formation of three international affiliates in Canada: Calgary, Toronto, and Durham Region. Shelly was elected to the senate of the Society of Women Engineers in 2016, representing international members.
Our partner in this event:
Women in Engineering Advocacy Champions Task Force (WE ACT)
WE ACT is the premier voice for Ontario's women in engineering. Since 2003, WE ACT has acted as a catalyst for the success of women in engineering by inspiring and driving the transformation of the engineering profession to be one of accountability, transparency and equitable practices.
The committee's work focuses on four pillars: raising awareness of the accomplishments of women in the profession; community engagement and outreach; advocacy around corporate and public policy; and nominating women for high-profile awards. A cornerstone of the committee's work is supporting Engineers Canada's national 30 by 30 campaign. The initiative aims to increase the percentage of newly licensed engineers who are women to 30% by the year 2030 – a number that currently sits at 17% nationally.
Our sponsor:

This event is proudly sponsored by: OSPE's Engineering Professional Success Pilot Mentorship Program for Women.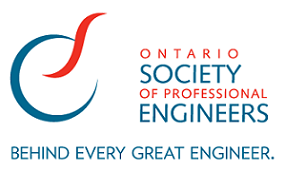 Additional information regarding the venue:
The closest subway is Dundas Station.
If you plan to drive, please note there is no onsite parking at this location. There are two public parking lots within 1-2 minutes walking distance of the venue.
Unit Park: 81 Bond St or
Metro Store Lot: 108 Mutual St