Description
To reach your sustainability goals, it's essential to create a greenhouse gas (GHG) inventory. However, it's not always as straightforward as collecting and reporting data. This Carbon 613 webinar will feature a CARE Canada case study from Delphi Group. Attendees will learn how to identify and overcome the most common challenges faced by businesses and institutions in translating their energy use data into a carbon footprint.
Date: Wednesday, Nov. 29th
Time: 1:00pm - 2:00pm
Location: https://join.me/envirocentre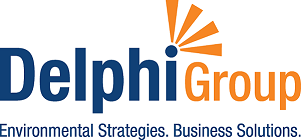 Guest Presenter: Farr Fatemi, Consultant
Farr Fatemi is a technical consultant with the Delphi Group. In his role, Farr works with clients to assess and manage the environmental impacts and risks associated with their operations, specifically providing support in the quantification and management of greenhouse gases (GHGs). Farr holds a Master of Applied Science in chemical engineering degree focused on the Life Cycle Assessment of fossil fuels. Working with world-renowned experts in the field of LCA has provided him with a holistic understanding of the various types of environmental impacts (e.g. air, water, land) occurring at the various life cycle stages of a product or service (i.e. raw material extraction, production, consumption and end of life). Prior to his masters studies, Farr was a process and environmental engineer in a major consulting firm in Atlantic Canada, where he worked on water/wastewater treatment plant design and environmental site assessment projects. Farr also holds a master of applied science in Civil/Environmental Engineering and a bachelor of applied science in Civil Engineering. Farr enjoys arts, travelling and learning new languages.