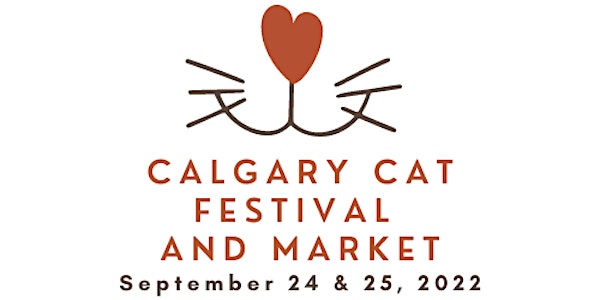 Calgary Cat Festival and Market
Welcome to the first annual Calgary Cat Festival and Market! A celebration of all things cats in support of local animal rescues!
When and where
Location
Saturday and Sunday 11am to 5pm (Indoor Venue) 151 8 Avenue Southwest Calgary, AB T2P 1M9 Canada
About this event
The Calgary Cat Festival and Market is a free event but a suggested cash donation of $5.00 at the door is appreciated in support of local animal adoption programs and services. Every donation will receive a raffle ticket for fantastic prizes from our participating vendors!
Feature guests and vendors:
The Calgary Humane Society
MEOW Foundation
Regal Cat Cafe
Four Feet Companion Foundation
Pawsitive Match Rescue Foundation
WP Puppet Theatre
Barb English - Fibre Artist and Instructor. Make a Cute Knitted Cat Collar Class! Checkout our Instagram and Facebook pages for more information!
Youth Central
The Cats Meow Inn
Pet to Nature Canada
The Richycler (Local Upcycle Products)
Drunk Pharaoh (Cat Knit Sprays, Toys, and Wine)
Fabric of Our Lives
Mumu Beads
The Kookie Kloud
Forever in My Heart
The Paper Canvas
Natural Selection Pet Supplies
Little Bird for Cats
Chase Pet Stands
The Cat House Inc
Free Little Fibre Libraries and Knitting Hub
Bon A-Pet-Treat! Pet Store & Bakery (Sample Giveaway Sponsor)
Thinking of You Week Calgary (An annual campaign by the Greeting Card Association)
Calgary Paper Dress Competition
And so much more!