Calgary Event: "Audit Committee Effectiveness" on Tuesday, June 11, 2019 - Evening Event

Tuesday, June 11, 2019 from 3:30 PM to 6:00 PM (MDT)
Event Details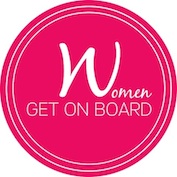 You're invited to Women Get On Board's Event in Calgary on Tuesday, June 11, 2019:
 "Audit Committee Effectiveness"
Proudly hosted by our National Strategic Partner, KPMG LLP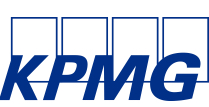 In addition to their core duties, many audit committees also oversee a host of significant risks facing the company such as cybersecurity, emerging technologies, and social media. With an increasing remit, now more than ever, audit committees must be effective in their oversight. Audit committee effectiveness hinges on some fundamentals, including the right committee composition and dynamics; an up-to-date charter with well-defined responsibilities; a risk-based approach to setting the committee's agenda; an understanding of current and emerging issues; and proactive, engaged oversight-beyond the boardroom.
---
Moderator

Deborah Rosati, FCPA, FCA, ICD.D 
Corporate Director & Founder & CEO, Women Get On Board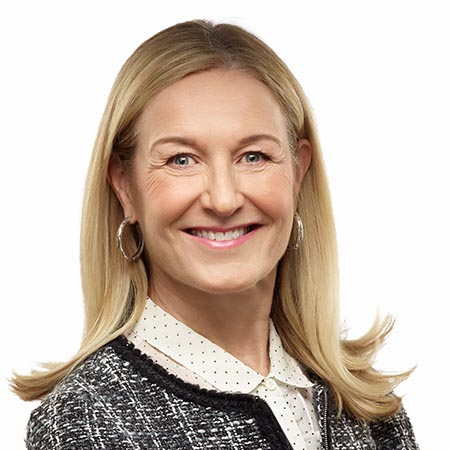 Deborah Rosati is an accomplished corporate director, entrepreneur, Fellow Chartered Professional Accountant (FCPA) and certified Corporate Director (ICD.D) with more than 30 years of experience in technology, consumer, retail, cannabis, private equity and venture capital. An experienced Audit Committee and Nominating & Corporate Governance Committee chair, Deborah provides extensive knowledge as a Corporate Director in the areas of financial and enterprise risk management, corporate strategy, transformational changes, M&A, corporate governance and CEO and board succession planning.
Deborah currently leads and serves as a Corporate Director for Lift & Co.(TSX-V: LIFT) as Vice Chair and Chair of the Audit Committee. Deborah recently served on the board of MedReleaf (TSX:LEAF) as the Chair of the Audit Committee (-acquired by AuroraCannabis (TSX: ACB)- July 2018, as well as she, chaired the Audit Committee, for NexJ Systems (TSX: NXJ) and was on the board of Sears Canada (TSX: SCC).
She is the Founder & CEO of Women Get On Board, a leading member-based company that connects, promotes and empowers women to corporate boards. Deborah has been selected as a Diversity 50 2014 candidate and was recognized in 2012 as one of WXN's Top 100 Canada's Most Powerful Women in the corporate director award category.
Deborah's thought leadership on corporate governance, board diversity and entrepreneurship-are profiled on her website: www.deborahrosati.ca
Panelists

Anna M. Alderson
Partner, Audit | KPMG Canada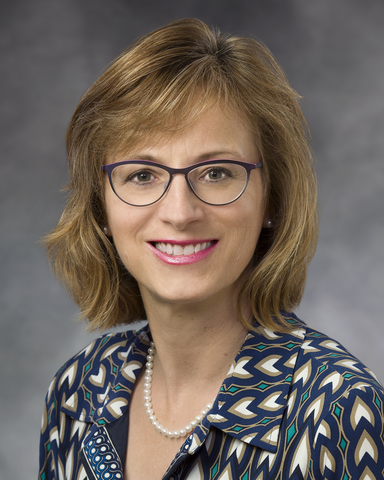 Anna Alderson is a senior audit partner in our Energy and Financial Services practices in Calgary. She has been with KPMG for over 30 years in Calgary, Toronto and Hong Kong. In the Energy Practice, she serves as engagement partner to numerous publicly listed and private energy companies, including royalty companies, junior upstream companies and power and utilities. In the Financial Services practice, Anna serves asset managers and investment funds, alternative lenders and credit unions. As engagement partner, Anna oversees all aspects of our service delivery. Anna prides herself on her personal client service approach. She communicates with management and the audit committee on an ongoing basis, listens to clients' needs to provide relevant feedback and support to achieve objectives and uses a team approach drawn from our resources, to work in a collaborative way with your management team. Most importantly, Anna commits to providing topnotch professional services in a timely manner. Anna also serves as a securities reviewing partner and concurring partner for several listed energy companies and investment funds in the Calgary marketplace.
Lori Ell
CEO & Key Executive Chair | TEC Canada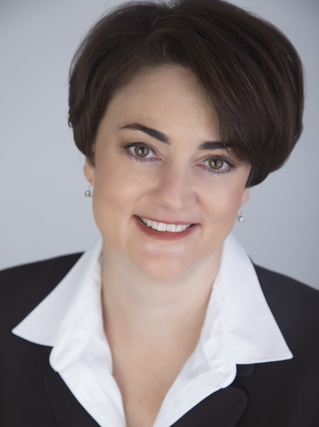 Lori Ell has held a number of senior executive roles, is an independent consultant and corporate director who has served on a variety of boards. Ms. Ell, provides one to one coaching to a number of CEO's and facilitates peer advisory boards with TEC Canada, Ms. Ell consults with business leaders to execute their vision, develop cultural alignment for high-performing teams, and achieve optimal decision making. Ms. Ell currently is the Board Chair for AgJunction (TSX:AJX), Vice Chair for Calgary Co-op, Chair of Strategy for Sawridge Group and director with Wild Rose Brewery. She is a director on two Canadian Federal Departmental Audit Committees, Crown-Indigenous Relations and Northern Affairs Canada and Indigenous Services Canada. Ms. Ell has served as Audit Committee Chair and HR Committee Chair on a number of boards. Ms. Ell was the President of Agristar Inc, an agri-food manufacturing company. Prior thereto, Ms. Ell was CFO for Quortech Solutions Ltd. a technology company. Ms. Ell is a Certified Public Accountant, holds a Bachelor of Management degree, and holds an ICD.D designation from the Institute of Corporate Directors. She is married to husband Jerome with twin boys, Blake and Carson, and can be found most evenings enjoying a leisurely walk with the family dog, Scout.
---
Date:  
Tuesday, June 11th, 2019
Time:
3:30 pm - 4:00 pm - Registration and Networking
4:00 pm - 5:00 pm - Panel discussion 
5:00 pm - 6:00 pm - Networking
Place:
KPMG LLP offices
205 5 Avenue Southwest, Suite 3100
Calgary, AB T2P 4B9
403-691-8000
www.kpmg.com
Please purchase your ticket by Sunday, June 9th, 2019. 
Please note that tickets are transferable but no refunds or exchanges for this event are available.
Follow Us on Our Social Media Channels
---
Photography & Video: Events may be photographed and may be videotaped. If you have any concerns or questions please contact us at connect@womengetonboard.ca. The resulting images may be used in Women Get On Board advertisements including print and digital, electronic communications including event announcements, and emails on www.womengetonboard.ca and on Women Get On Board's social media channels.
---
Women Get On Board is a leading member-based company that connects, promotes and empowers women to corporate boards. We do this through an engaged community of women and men in Canada committed to advancing gender diversity in the boardroom.
Have questions about Calgary Event: "Audit Committee Effectiveness" on Tuesday, June 11, 2019 - Evening Event?
Contact Women Get On Board
Save This Event
When & Where

KPMG LLP offices
205 5 Avenue Southwest
3100
Calgary, AB T2P 4B9
Canada

Tuesday, June 11, 2019 from 3:30 PM to 6:00 PM (MDT)
Add to my calendar