Calgary Event: "The Role of the Board in M&A transactions: Creating Value and Minimizing Risk" on Wednesday, October 16th, 2019 - Breakfast Event

Wednesday, October 16, 2019 from 8:30 AM to 10:00 AM (MDT)
Event Details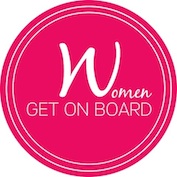 You're invited to Women Get On Board's Breakfast Event on Wednesday, October 16, 2019:
"The Role of the Board in M&A transactions: Creating Value and Minimizing Risk"
Proudly hosted by our National Strategic Partner, Gowling WLG


The role of the board in the M&A process is critical to ensure the transaction contributes to value creation for the company and the risk of failure is minimized. Whether the process begins with a friendly offer or a hostile ambush, the steps directors follow and their ultimate decision may be the biggest, most scrutinized action of their service. In the context of both public and private companies, we will explore the following board strategies for success:
Is the board M&A ready? Building a diverse board with varied roles, perspectives and experience.

Determining whether a special committee should be formed and whether or not external advice should be sought.

Ensuring the company has a rigorous M&A process and the right M&A leadership.

Reviewing the proposed deal in the context of the company's strategic plan, and challenging the value creation potential of the transaction.

Maintaining objectivity and sensitivity to possible management bias — don't fall in love with the deal.

Monitoring critical aspects of the due diligence process before approving the transaction.

Examining the post-merger integration plan in detail, and tracking performance against the plan.
---
Moderator

Diane Pettie, J.D, ICD.D
Corporate Director, Chair, Governance and Conduct Committee | ATB Financial

Diane is a corporate director and lawyer. She retired in 2015 as Vice President, General Counsel & Corporate Secretary of Canexus Corporation (a TSX-listed chemical manufacturer), a position she held since 2006. Prior to joining Canexus, she worked in progressively more senior legal executive and in-house positions in the energy marketing sector (with Sempra Energy Trading, Mirant Corporation, Pan-Alberta Gas and TransCanada), and practiced at the law firm which is now Borden Ladner Gervais LLP. Diane also currently serves on the Boards of ATB Financial (Chair, Governance and Conduct Committee), the Alberta Petroleum Marketing Commission and the Chartered Professional Accountants of Alberta (public member). Diane earned a J.D. from the University of Alberta and holds the ICD.D designation from the Haskayne School of Business. Diane was appointed Queen's Counsel for Alberta in December 2013.
Panelists

Patricia McLeod, Q.C, ICD.D, MBA
Corporate Director, Lawyer, Compliance & Governance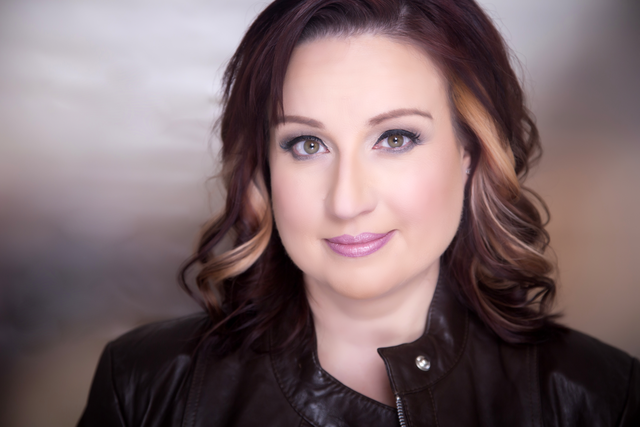 Patricia McLeod is an experienced corporate board director, senior legal executive, and privacy and compliance officer. Patricia was recognized by WXN as one of Canada's Top 100 Most Powerful Women for 2018 in the Accenture Corporate Director category. Patricia has held vice president and general counsel legal leadership and management roles in energy utilities and deregulated retail electricity, property development, mortgage brokerage, insurance and financial services companies.
In addition to business and law degrees from the University of Alberta, Patricia also has an MBA from Queen's University, and became a Certified Compliance & Ethics Professional in 2011 and a certified corporate director in the Institute of Corporate Directors program in 2012. She was appointed as Queen's Counsel in Alberta in January 2014.
She is currently the Chair of the board of directors of Calgary Co-op and is also a board member of Alberta Innovates, First Air, Air Inuit and the Beverage Container Management Board. She is also passionate about serving in the community and is currently the Chair of the Board of the Calgary Film Centre and past Chair of the Boards of the YWCA of Calgary and cSPACE Projects and past Vice Chair of the Board of Calgary Economic Development.
Greg Peterson
Partner, Head, Calgary Corporate Finance Group | Gowling WLG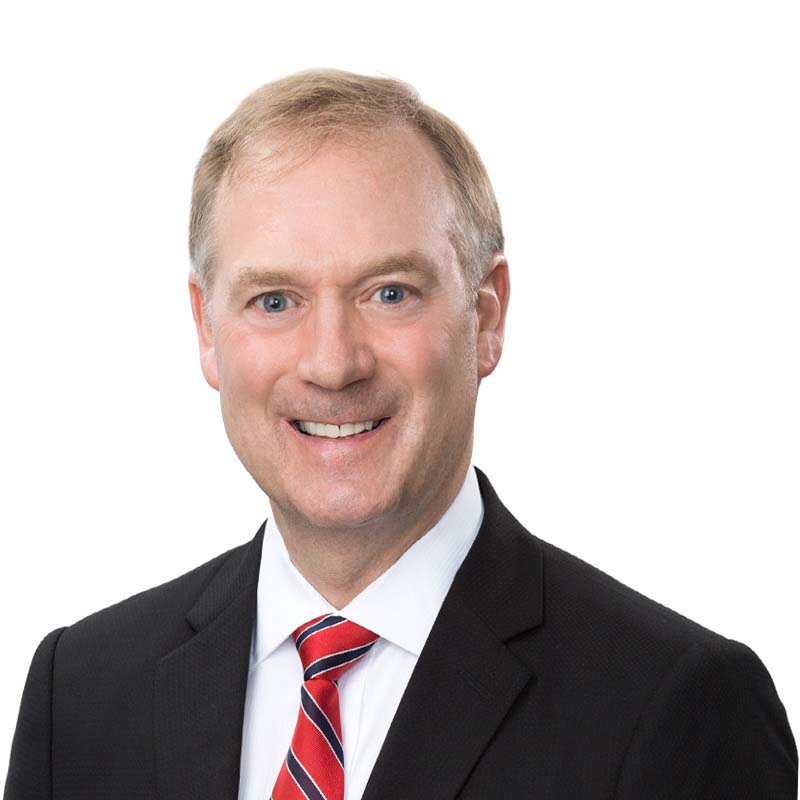 Greg Peterson is a senior partner in the Corporate Finance Group of Gowling WLG's Calgary office and serves as the leader of the office's Corporate Finance, M&A and Private Equity Group. Greg was recently recognized as a leading lawyer in the Corporate Commercial (Alberta) category in the 2018 edition of Chambers Canada. Greg's practice focuses primarily on public and private company matters with an emphasis on transactions involving: Corporate mergers, acquisitions, dispositions, and reorganizations; Plans of arrangement; Going private transactions; Take-over bids; Asset and share purchase and sale agreements
Greg represents private and public companies at all stages of their development, from initial public offerings to large corporate clients with multi-billion dollar market capitalizations. Greg has extensive experience in private equity transactions and public financings, including equity, debt and venture capital financings. Greg also has represented companies based in the United States and China doing business in Canada.
Greg is currently - and has been in the past - a director and/or officer of many of his clients, providing extensive experience on matters relating to corporate governance, stock exchange listings, regulatory compliance and conflict of interest situations. He has been counsel to many special committees of various boards of directors, in situations such as corporate reorganizations, whether the transaction involved an amalgamation, plan of arrangement or take-over bid.
Greg has 29 years of experience and involvement in the energy sector and, as a result of his experience, he has gained an extensive network of decision makers and senior executives in the energy industry in Canada.
Allison Hakomaki
Senior Vice President & Head, Corporate Finance - Prairies | BMO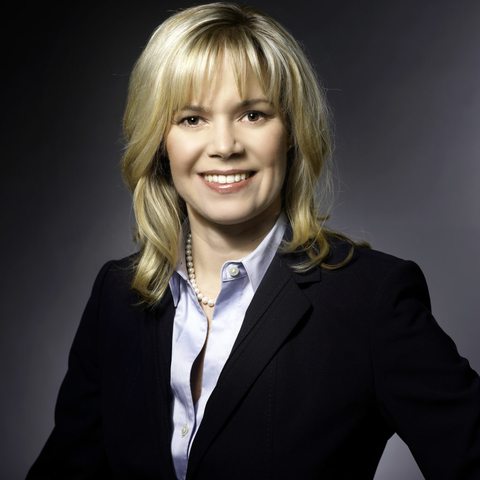 As Head of the Prairies Region, Allison is accountable for the management of all Corporate Finance Division lines of business, products and services for the region (Alberta, Saskatchewan, and Manitoba). Allison joined BMO in 1997 as a Commercial Account Manager trainee in Toronto and progressed through various roles in Commercial Banking, Headquarters and Corporate Finance. Her first executive appointment was in May 2012 as District Vice President, New Brunswick and Prince Edward Island and then became Regional Vice President, Commercial Banking, Atlantic Canada in August 2013. Allison holds an MBA from Queen's University is a Chartered Professional Accountant and earned an undergraduate degree in business from Wilfrid Laurier University.
---
Date:  
Wednesday, October 16th, 2019
Time:  
8:30 - 9:00 am - Breakfast and Networking
9:00 - 10:00 am - Panel discussion

Place:
Gowling WLG Office
421-7 Ave SW, Suite 1600
Calgary, AB T2P 4K9
403-298-1000

Please RSVP or book your ticket by October 15th, 2019. 
Follow Us On Our Social Media Channels
---
Photography & Video: Events may be photographed and may be videotaped. If you have any concerns or questions please contact us at connect@womengetonboard.ca. The resulting images may be used in Women Get On Board advertisements including print and digital, electronic communications including event announcements, and emails on www.womengetonboard.ca and on Women Get On Board's social media channels.
---
Women Get On Board is a leading member-based company that connects, promotes and empowers women to corporate boards. We do this through an engaged community of women and men in Canada committed to advancing gender diversity in the boardroom.
Have questions about Calgary Event: "The Role of the Board in M&A transactions: Creating Value and Minimizing Risk" on Wednesday, October 16th, 2019 - Breakfast Event?
Contact Women Get On Board
When & Where

Gowling WLG Office
Suite 1600, 421-7 Ave SW
Calgary, AB T2P 4K9
Canada

Wednesday, October 16, 2019 from 8:30 AM to 10:00 AM (MDT)
Add to my calendar