Description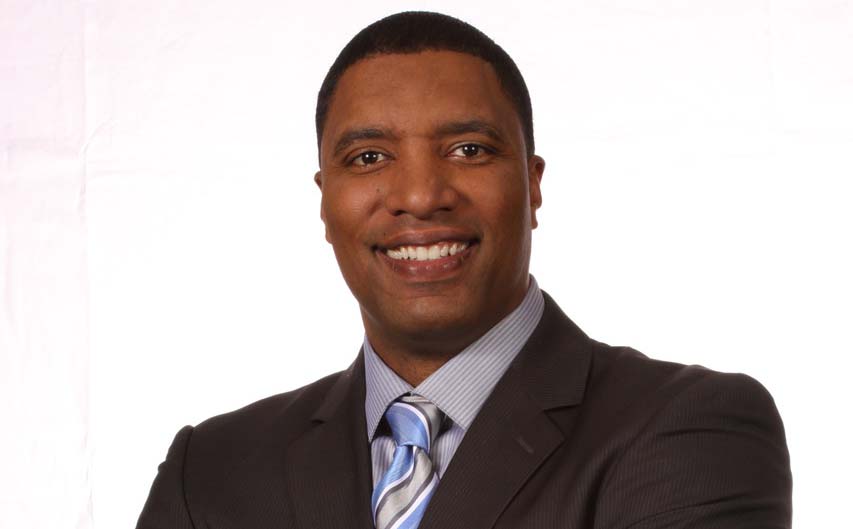 Special Breakfast with Jermain Franklin
ONE ON ONE WITH TSN SPORTS REPORTER JERMAIN FRANKLIN
Integrating business, life and faith

Jermain Franklin is the Calgary Bureau Reporter for SportsCentre, Canada's #1 sports news and information program. He joined TSN in September 2003, and reports on the Calgary Flames and Stampeders, as well as other sports stories from around the Calgary area.
Prior to joining TSN, Jermain spent three years reporting for The FAN 590 in Toronto. In addition to his extensive radio experience, Jermain also worked for Rogers Television in Toronto as the colour commentator for St. Michael's Majors hockey games and at The Score in Toronto as a floor director and editorial assistant.
A native of Toronto, Jermain is no stranger to Alberta, having lived with his family in Edmonton for four years in his childhood.
Jermain has been a member of LeaderImpact in Calgary since 2014. Get to know him 'One on One' as Kim Smith from Capital Ideas interviews him about his journey to success and how his faith has played a part in that success.
Contact Info:
Kim Smith
kmsmith@postmedia.com
403.669.5155
Tibi Ribi
tibir@leaderimpact.com
403.589.2727
or the person who invited you