Description
Following our fabulous launch last month, our new Calgary South Holistic Chamber of Commerce is gathering momentum!
We are now busy preparing for our February Meeting on the 15th!

This month's theme (as love is in the air lol!)
'Customer Appreciation'

There are a number of Holistic Approaches that are relevant to business... Love and Gratitude are two underlying holistic principles that easily convert to Customer Appreciation. Trust is essential to building the relationships that both attract and retain your customers.
If our customers, patients, clients feel valuable to you and are treated with due care and attention, they are more likely to become loyal.

Right?

Customer appreciation is a measure of a company's efforts toward its customers.
It reflects a proactive approach to engaging customers that can make a huge difference in your business.
We all want to help each other learn from our collective experience so that we can all help, heal and serve more people in health, business and life. We can help more customers, patients, clients AND take better care of ourselves if we improve our financial bottom line.

Join us as Sam Bell, our Chapter President, shares:
- The TWO key principles to inspire TRUST in your customers

- The ways in which you can apply these principles to your business

- How to avoid the common mistakes entrepreneurs make when building their business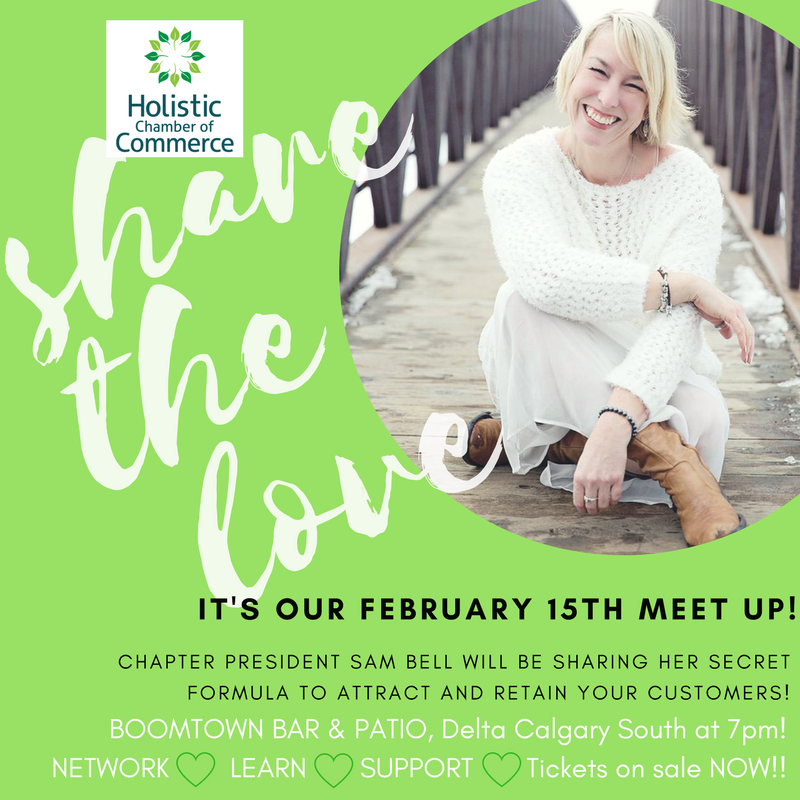 Come along, and discover the advantages of membership.
Allow us to support you as you build your business.
Explore the opportunities available to you and your Holistic Business.
Enjoy our fun networking!
ALL WELCOME!
Members: $10 / Guests $20
Guests may attend up to 2 occasions only
(Purchase own food and drink)
Discover the benefits of membership HERE