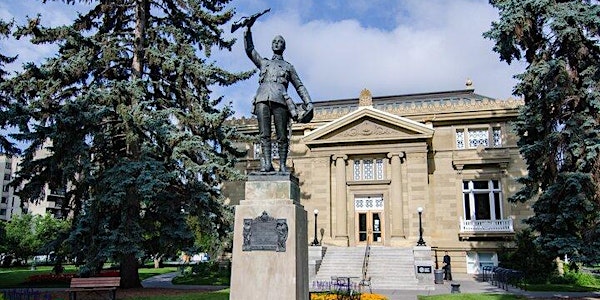 Calgary's Beltline District: a Smartphone Audio Walking Tour
Listen to a tour guide through your smartphone as you explore Calgary's Beltline District! Complete tour any day or time you like.
About this event
On this 5.5 km sightseeing tour, you'll discover historical buildings, statues, churches, urban parks and the famous Stampede grounds.
Highlights include St. Mary's Cathedral, Central Memorial Park & Library, Senator Lougheed Residence, Chinook Arc and more.
Don't just see the beauty of the Beltline District, hear what it has to say!
Live GPS map shows where you are and where to go next. As you get close, tour guide commentary will automatically play.
The tour also comes with a fun location based trivia game. After the commentary plays, look at your device and tap your guess at the answer.
Keep the professional tour guide experience, ditch the crowded tour groups, tight schedules and high prices.
Enjoy anytime, not just on your booking date. Stop & start anywhere along route.
Note: the number of travelers you select is the number of devices you can download the tour to.
Central Memorial Library
Boer War Monument
Calgary Cenotaph
Lorraine Block
Chinook Arc
Barb Scott Park
Calgary Opera
Senator Lougheed Residence
Lougheed Architecture
Counting Crows Sculpture
Hester Apartments
Central Memorial Park
Haultain Park & School
Underwood Block & Annex
Findlay Apartments
George C. Cushing Residence
McHugh House
Rouleauville Square
St. Mary's Cathedral
Fire Hall #2
Stampede Grounds
Stampede Corral
The Saddledome
Calgary Stampede Grandstand
Why a GPS-Guided Tour?
✔️ audio automatically plays when close to a point of interest
✔️ no time constraints or crowded tour groups
✔️ GPS map shows your location, suggested route & tour stops
✔️ freedom to take detours and explore anywhere
✔️ professional & personable tour guides
***Please note certain trails, lookouts & attractions we recommend may be closed or inaccessible during the off-peak season or due to reasons beyond our control.