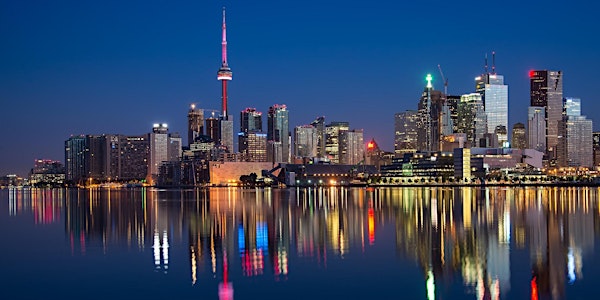 CALL-ACAMS National Conference 2019 - Toronto
Welcome to the Registration Website for the Toronto 2019 CALL-ACAMS National Conference!
When and where
Location
Fairmont Royal York 100 Front Street West Toronto, ON M5J 1E3 Canada
About this event
In order to facilitate planning and arrangements, we strongly encourage participants to register by April 15, 2019.
If you have not yet paid your CALL membership, you may select the "Membership Fee" ticket in addition to your Conference ticket. Alternatively, membership fees can be sent via cheque directly to Victory Square Law Office using the electronic membership form found on the CALL/ACAMS website.
Please ensure you buy tickets for all events in which you wish to participate. For example, there are three Tours available on Thursday May 30th. A description of each Tour is found under that ticket. Also, new this year is a Family Breakfast Supplement. If you will be bringing your family to the Conference, this ticket will give your entire family access to the Conference breakfast for the whole weekend. Note that all tickets can be bought separately and at a later date if you wish (subject to availability in the case of Tours).
NOTE: You will notice that there are currently no tickets available for participants to bring guests to the Saturday Night Dinner/Dance. This is to ensure there is sufficient availability for members/participants first. Once we have a better idea of attendance, we will open up guest tickets for this event. We will send an email letting everyone know when that happens.
HOTEL INFO: Our Conference Hotel is The Fairmont Royal York in downtown Toronto. Take advantage of discounted room rates at the Fairmont Royal York by booking by April 29, 2019.
Rooms can be booked online here: https://aws.passkey.com/go/canadianlabourlawyers
REFUND POLICY: CALL incurs non-refundable costs associated with each conference registration. As a result while CALL endeavours to accommodate individuals who register and are subsequently unable to attend a conference, the following policy will apply:
1.Prior to Wednesday, May 20, 2019 a conference registration is fully transferable to another participant who is not alreadyregistered. Any CALL membership portion of the original participant's fee is not transferable, and must be paid by the newparticipant if they are not a CALL member in good standing when the registration is transferred.
2.Full reimbursement of conference registration fees will be provided upon a minimum of 14 days' written notice (emailaccepted) by conference participant of cancellation of registration.
3.Requests for reimbursement/cancellation due to compassionate/non-work emergencies, made with fewer than 14 days'notice, will be considered on a case-by-case basis by Council.
4.No refund of membership fees will be made based on cancellation of conference attendance.
All cancellation requests must be directed to National Conference Planner, Paul Wollaston, at wollaston99@hotmail.com. Information provided in support of a request will be treated confidentially.
QUESTIONS: If you have any questions or concerns, or have trouble using this form, please contact Paul Wollaston at wollaston99@hotmail.com