Call of Duty: Managing Corporate Cyber Security Risks in a Connected World

Wednesday, October 11, 2017 from 6:00 PM to 8:00 PM (EDT)
Event Details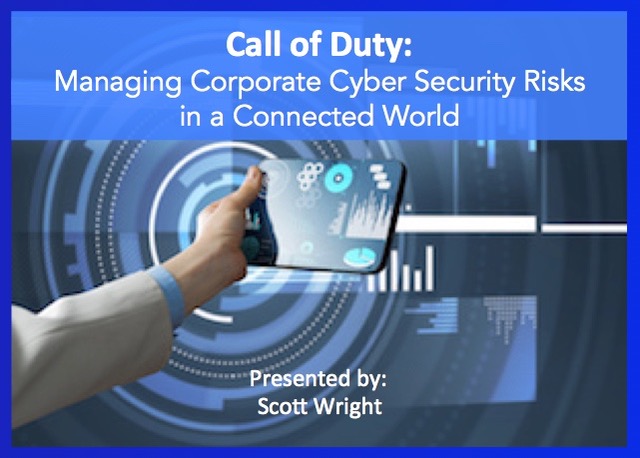 Join us for the monthly ASQ Toronto section meeting featuring a presentation on:
"Call of Duty: Managing Corporate Cyber Security Risks in a Connected World"  
Location:
Algonquin A Room
Sandman Signature Mississauga Hotel
5400 Dixie Road
Mississauga, ON L4W 4T4
Parking is free.
Speaker: Scott Wright 
It's easy to see that information has become the fuel that powers most organizations. Increasingly, businesses are reliant on information and data that includes: customer information, transaction records, process information, metrics and monitoring data, and even software systems. In fact the core elements of quality management all rely on information collected, stored and processed by the business.
So, what happens if the information a business's key processes rely upon is compromised in a cyber security breach?
In this ASQ session cyber security coach Scott Wright will explore the impacts of not having a workforce that understands how cyber security risks affect the quality of their work, and the success of the organization. Attendees will learn about emerging tools and techniques that businesses are starting to use to enable staff to effectively identify and manage these risks, including "Game Based Learning" concepts that could be translated into disciplines outside information security. Scott will also cover some important tips for avoiding common cyber security risks like phishing and ransomware, and for working securely in a connected world.
Pre-registration is recommended.
Agenda
5:45 - 6:30pm sign in
6:30pm meeting called to order, announcements
6:45 - 7:45 pm Guest Speaker presentation
Registration will be open until 7:00pm and for 10 minutes at the end of the meeting.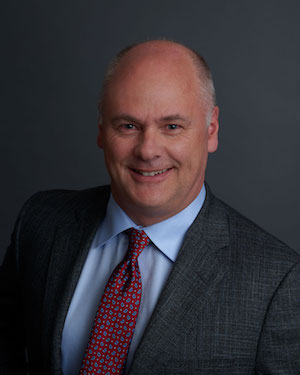 ABOUT THE SPEAKER
Scott Wright is an Ottawa-based cyber security coach and consultant who specializes in helping teams work securely. For over 15 years, he has been helping public and private sector organizations to identify and prioritize risks, and implement security programs and systems. Scott has a degree in Engineering from the University of Waterloo, as well as an MBA from the University of Ottawa. He also co-hosts the Shared Security Podcast on iTunes, an audio program that explores the trust we all put in people, apps and devices. 
This event is free to ASQ Toronto Section Members. A $10 fee will be charged to non-members willing to register their attendance for units towards re-certification (receipt to be provided). If you are not sure about your ASQ Toronto Section Membership, please go to www.asq.org and log into your profile or call 1-800-248-1946 to verify.


You are receiving this email from the ASQ Toronto Chapter because you are an active member of the email list maintained by ASQ. If you would like to unsubscribe to this mailing list, please send an email to program@asqtoronto.org with the subject line UNSUBSCRIBE. If you have other comments/questions, please feel free to email as well.
When & Where

Sandman Signature Mississauga Hotel
5400 Dixie Road
Mississauga, ON L4W 4T4
Canada

Wednesday, October 11, 2017 from 6:00 PM to 8:00 PM (EDT)
Add to my calendar