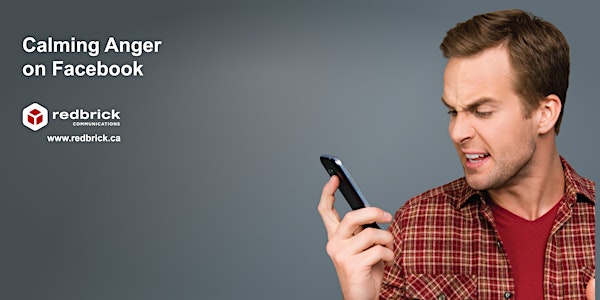 Calming Anger on Facebook
Learn how to manage angry rhetoric on Facebook from a municipal perspective.
About this event
Nearly every municipality has experienced or is experiencing negative, angry or even hateful rhetoric on social media channels - particularly Facebook. It seems that the pandemic has exacerbated it where even the most minor issue can become unmanageable when false claims and misinformation are spread online, and language is used behind a screen that would never be used in person.
Join us for this 2-hour webinar, where you'll learn:
Practical tools to help navigate anger on Facebook
Strategies to maintain a positive reputation
Language that should be in every social media policy or disclaimer
Tricks to build courage and patience so you come out ahead
Examples from different municipalities
The cost will be $200/person. Upon registration, you will be emailed an invoice for payment.
To learn more about Redbrick Communications and our other services and training programs, please visit us at www.redbrick.ca.