Calming The Mind - Joy of Living Level 1 (6 week program) - Online (Zoom) hosted by Tergar Canada
About this event
Meditation enables us to transform all experiences, even difficult emotions and painful thoughts, into sources of joy. The modern world has become fascinated with the practice of meditation. With all the hype and glossy images on magazine covers, it would be easy to think that meditation is about sitting in the right posture, using a special technique, or forcing the mind to be calm or relaxed all the time. But the real power of meditation isn't in the method. It's in shifting our perspective.
The key to this shift in perspective is awareness. In this 6-week workshop series, we will learn to transform our experience by exploring sensations, thoughts, emotions, and even awareness itself as support for meditation.
This program offers step-by-step instructions that will benefit those new to meditation and inspire those who have an existing practice. The schedule for this workshop series includes video teachings by Mingyur Rinpoche, presentations by Tergar Facilitators Franka Cordua-von Specht and Jess McNally as well as guided meditations and discussion. It is suitable for people of all faiths, as well as both beginning and experienced meditators.
For those of you who have taken Calming the Mind before, we have some exciting news! The workshop includes:
New videos from Mingyur Rinpoche
New guided meditations
Tools to make meditation a habit in your daily life including a free app to track your sessions and support your practice
When:
6 weeks
Every Sunday, October 3 - November 7, 2021
6:00 pm - 7:30 pm Central Standard Time
7:00 pm - 8:30 pm Eastern Standard Time
Registration closes October 10, 8:00 pm EST
One registration per participant / email address
Location:
Online using Zoom – A Zoom link for the weekly meetings will be included in your confirmation email. Additionally, details and this same Zoom link will be sent by email a few days prior to the start of the workshop
Cost:
Please note that no one will be turned away for lack of funds. If you cannot afford the fees listed, please contact jess@tergar.org
Sponsorship fee - $180 CDN
Base fee – $135 CDN
Reduced fee for those on a limited income (such as seniors and students) – $80 CDN
Special rate for those who have previously completed a Joy of Living 1 workshop, either in-person or online – $80 CDN
Cancellation Policy: Please cancel at least 24 hours in advance for a full refund.
Contact: jess@tergar.org, toronto@tergarca.org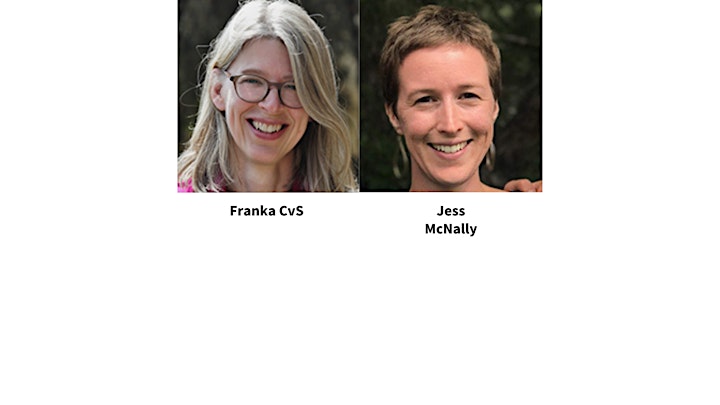 About the Facilitators
Franka Cordua-von Specht
Kelly Ekman
Jess McNally
Franka Cordua-von Specht was introduced to meditation in 2004 and became a student of Mingyur Rinpoche in 2007 in Vancouver. The meeting was pivotal and inspired her to attend Rinpoche's teachings in Bodhgaya, India, in 2009. Foremost, she appreciates the profound transformative power of Rinpoche's teachings on awareness, and in June 2013, she helped found the Tergar Vancouver Practice Group. Franka is the Community Support Manager for Tergar International and supports people interested to start meditation groups based on Rinpoche's Joy of Living teachings.
Jess McNally started meditating in 2009, and spent several years studying and practicing Buddhism full-time, including three years at a Zen Monastery and three years as a novice monastic in the Tibetan Buddhist tradition. She met Mingyur Rinpoche in Bodhgaya in January 2016 and has been practicing under his guidance since that time. She lives in Banff, Alberta, Canada.
Sign up for Tergar Vancouver Practice Group emails: http://eepurl.com/c4hbTb
Sign up for Tergar Canada emails: http://eepurl.com/geMNWj
Organizer of Calming The Mind - Joy of Living 1 (6-week program online)
Organizer of Calming the Mind: Joy of Living 
Tergar Meditation Community supports individuals, practice groups, and meditation communities around the world in learning to live with awareness, compassion, and wisdom. Grounded in the Tibetan Buddhist lineage of our guiding teacher, Mingyur Rinpoche, our online and in-person programs are accessible to people of all cultures and faiths, and support a lifelong path toward the application of these principles in everyday life.