Description
In partnership with: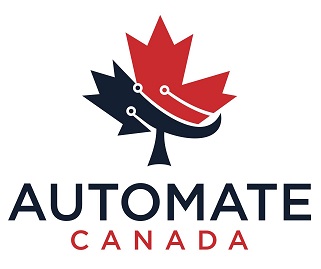 CAMM is an association representing the Mold, Tool and Die Industry along with the Service and Supplier's affiliated with our Industry. The Canadian Association of Moldmakers (CAMM) is Canada's leading national association representing moldmakers, Service providers and suppliers to the global moldmaking industry. An 18 member board of directors and advisors made up of industry leaders provides the focus and direction for the organization. New board members are elected annually by the membership to ensure the interests of both the industry and our member organizations are at the forefront of our strategic vision.
Our main objective as an association is to promote the moldmaking industry locally, nationally and internationally as well as provide representation on behalf of our industry to federal and provincial governments. In conjunction with that CAMM weighs in on government initiatives providing important insight on behalf of the industries we serve, and ensures our inclusion in global marketing initiatives to develop trade and business opportunities for our members.
Automate Canada leads & advocates for the Canadian automation industry, assisting and promoting our members. Engagement in activities supporting the business success & innovation expertise of the member companies in our association is our mission.
​Automate Canada (AC) is a national association representing companies involved in the industrial automation industry as well as service and supplier companies which provide specialized technologies to our industry.
Join us for our 2020 AGM and dinner at Caesars Windsor in the Augustus Ballroom.
Agenda
5:15 pm - 6:30 pm Cocktail Hour
6:30 pm - 7:30 pm Dinner
7:30 pm - 8:30 pm AGM and Speaker


Dinner Menu
Charred Red Pepper & Plum Tomato Bisque
Caprese Salad, Grape Tomato, Bocconcini, Basil Pesto
Niçoise Style Salad, Frisée, Green Beans, Purple Potatoes, Hard Boiled Eggs,
Smoked Bacon, Anchovy Vinaigrette
Antipasto Salad, Salami, Plum Tomatoes, Artichokes, Roasted Peppers, Arugula
Romaine Lettuce, Baby Greens, Sundried Cranberries, Grape Tomatoes,
Toasted Pumpkin Seeds, Carrot, Cucumber, Olives, Chickpea, Croutons,
Lemon & Honey Vinaigrette, Balsamic Vinaigrette, Caesar Dressing
Grilled Chicken Breast, Field & Forest Mushroom Ragout, Pan Jus
Pepper Crusted Roasted Beef Sirloin, Red Wine Reduction, Horseradish
Pan Seared Red Snapper, Lemon & Caper Butter Sauce
Spinach & Ricotta Tortellini, Vodka Tomato Sauce
Roasted Baby Potatoes
Seasonal Fresh Vegetables
A Compilation of Decadent Chocolate Creations, Pies, Mousses, Cakes,
Parfaits, Sliced Seasonal Fresh Fruits
IMPORTANT: Please include a different contact email address and phone number for each attendee ticket if you are registering for multiple people.