Description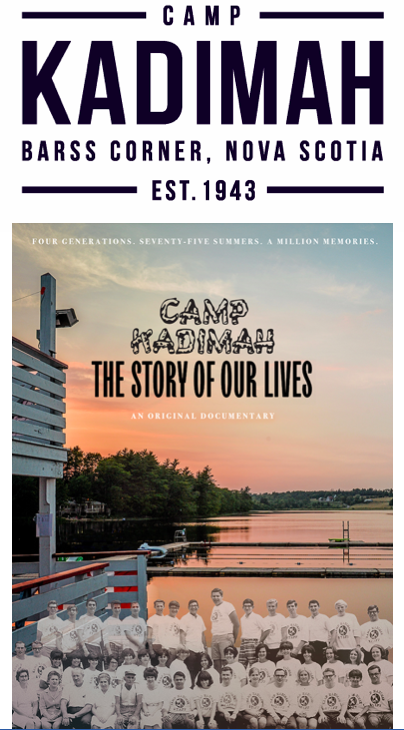 Dear Kadimah Alumni & Friends -
CAMP KADIMAH - THE STORY OF OUR LIVES
Since 1943, for six weeks each summer, Jewish children have gathered on the shores of Lake William, Nova Scotia at Camp Kadimah. For over three generations, they have pulled together in song, spirit and tradition, creating a bond of community and friendship that would shape their lives forever.
Through interviews with alumni from every decade, vintage film and memorable music, this film shows the history of Kadimah from its earliest days to the present, bringing back our collective memories and telling the stories of our second home.
Running time 1 hour and 45 minutes. Doors open at 2:30 pm. Schmoozing to follow.
Space Limited - Purchase your tickets today to reserve your seat!