Description
As part of Varley Art Gallery's inaugural community artists in residence (CAIR), we are creating a gathering place rooted in community, art and equity; a space that celebrates what we can achieve by coming together. To us, camp is this place - a place where community is created; where uprooted people can find rest; where imagination can run wild; and where expressions of identity and possibilities can be explored!
The word Camp can mean different things to different people, depending on the experiences that shape us and the communities we belong to. The term originates from the Latin word campus, or 'level ground' and the French se camper - "to pose in an exaggerated fashion." Today, the term camp is often associated with expressions of queer identities, temporary living spaces for displaced communities, and overnight wilderness experiences where bonfires are blazing and marshmallow are roasting. Though camp can mean many things, to us, there is a common ground. Our camp is rooted in community. Our camp disrupts and challenges everyday life. Our camp is a space where diversity and inclusion are celebrated.
Join us on September 22nd behind the Varley Art Gallery at the lower section of Toogood Pond, where we will set up camp and collectively create community!
Itinerary
11AM – Artist Introduction - Come participate with Crazy Dames!
All day Stations with Crazy Dames
Station 1: Glamping with the Group of Seven
Using fabulous collage materials, give Frederick Varley and his peers glamourous makeovers!
Station 2: Write a love note to your favourite Markham Greenspace Through facilitated discussions and questions, participants will be asked to share what they love about Markham's greenspace.
Station 3: Photo scavenger hunt Take away activity (for participants to do on their own) Crazy Dames will make a list of items for people to find in the environment (Too Good Pond). The list is creative and fictitious and requires participants to use their imagination.

12PM – 1PM – Lunchtime with York Region Food Network
What's for lunch? Curry Soup!
Curry, a complex combination of herbs and spices, brings a sense of place to cultures and spaces around the world. In this session, we will explore curry spices, and combinations of spices to build connections between our backgrounds and our futures. This session will produce a lentil/chickpea curry that will be served with rice and a green salad.
1PM – 2PM – Markham Welcome Centre
Join the Welcome Centre to learn about and share your views on inclusion.

3PM – 5PM – Come participate with Crazy Dames!
5PM – 8PM – Dinner with York Region Food Network
What's for dinner? Stone Soup!
Everyone bring a soup item! Based on all the contributions, we will create a delicious meal and weave together all of our stories into one soup! The emphasis on this session will be community - how all our contributions are crucial to creating healthy and vibrant communities. Our stone soup will be served with bread, salad and a variety of bean dips.
Campfire Singalong with Pearle Harbour
5PM - 8PM (after dinner served by York Region Food Network)
Looking for something to do Saturday night? Dreaming of belting out some ol' tunes while eating smores and sipping hot chocolate? Come join the campy campfire singalong featuring Pearle Harbour and musical accompaniment.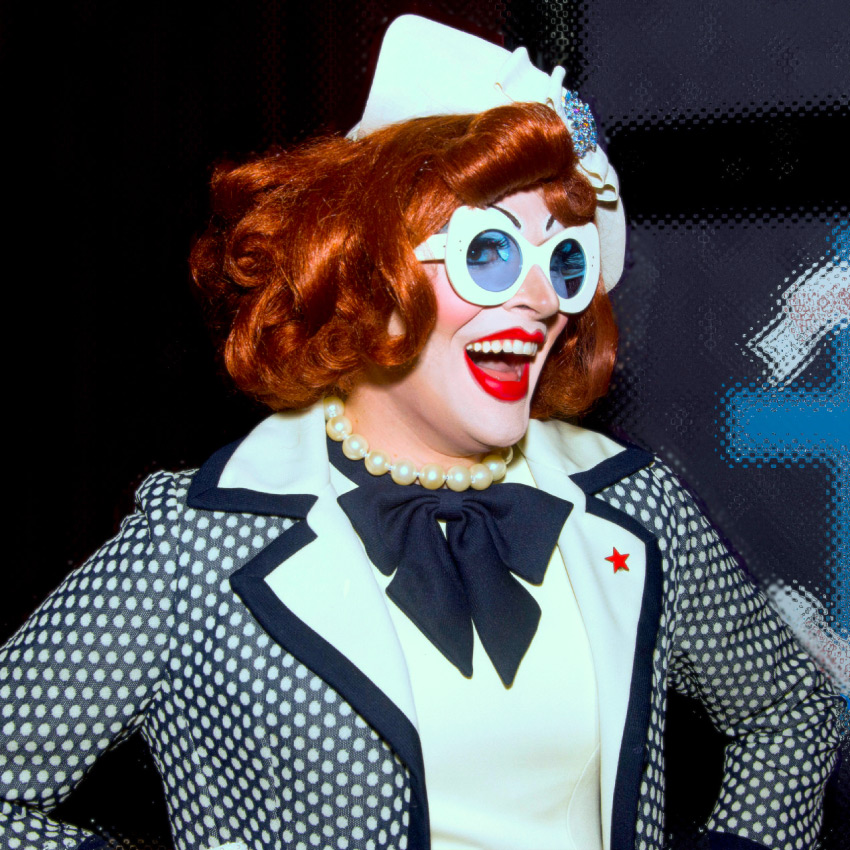 About Pearle Harbour: An accomplished soloist - on the boards and in the sheets - Pearle has played to audiences at The SummerWorks Performance Festival, The Second City, Buddies In Bad Times Theatre, Theatre Passe Muraille, The Theatre Centre, Toronto Sketch Comedy Festival, Opera5, Videofag, The Comedy Bar, The Wrecking Ball, Pressgang Storytelling, The Gladstone Hotel, and countless cabarets, concerts, and clubs across Canada.